Quality Presentations
Quality Presentations
College Readiness and College Planning
We believe that college readiness and college planning are interconnected pieces of a common process. With college readiness as a core focus of virtually every school district in the United States, what are students being made ready for if they are not being guided in planning their college pathways? In many states, meeting the ACT College Readiness Benchmarks is a requirement for being awarded a high school diploma. Yet, we are not aware of a single school district that has 'college planning' as a core focus. Without such focus, even the best students are left to determine where they should apply to college, how they should apply to college, and how they will pay for college. While many students whose parents graduated from college struggle to answer such questions, virtually no first-generation college students are equipped to answer such questions. The failure of high schools to address such questions has resulted in well documented, if not tragic, outcomes: 43% of students undermatch (49% for Black students), $1.56 trillion incurred in student loan debt, and only 58.3% of first-time students graduate from college in six years. These are not failures in readiness, these are failures in planning.
Our Curriculum
Over the past 9 years, well ahead of the COVID-19 required move to online learning, we have been successfully engaging middle school and high school students in virtual learning. In 2013, we used the backward design approach, pioneered by Grant Wiggins and Jay McTighe at Vanderbilt University in integrating eLearning into our expanded website design. (Bowen, Ryan S., (2017). Understanding by Design. Vanderbilt University Center for Teaching. Retrieved 7/15/2020 from https://cft.vanderbilt.edu/understanding-by-design/).
The backward design approach begins with identifying learning goals—the knowledge and skills we want students to learn. Once the learning goals have been established, the second stage involves consideration of assessment. The foundational instructional approach is to develop learning goals and assessments prior to developing content. This intentional approach to lesson design results in high levels of student engagement and measurable learning outcomes, particularly beneficial in a virtual learning environment.
Our successful instructional approach to college planning is indisputable. Our Guilford County Schools Program (NC) is the recipient of the 2020 Magna Award, awarded by the National School Boards Association to school districts with student enrollments of over 20,000. Our curriculum has guided students from diverse socioeconomic and cultural backgrounds into full scholarships and admission to the country's most selective colleges and universities. And, our students have developed such a keen sense of leadership and service that they have returned to serve as mentors and interns for our program.
Monthly Presentations and Small Group Discussions
Each monthly module in our online curriculum for students in grades 9 – 11 culminates in a final presentation, through which students summarize what they learned and how the information has been incorporated into their college planning. These presentations provide the context for college planning conversations with students, parents, counselors, and mentors. The presentations are shared with Discussion Group Leaders and other students in our all-virtual grade-level small group discussions. While each student is provided with a set of slides to be used in summarizing their research and narrative writing, the quality of each student's work and depth of thought reveals each student's college readiness AND college planning.
What is a Quality Presentation?
Some of the most capable and accomplished middle school and high school students participating in our program serve on our College Planning Cohort Youth Leadership Board, as interns and discussion group leaders, and as curriculum reviewers. They represent students who are maximizing the college readiness opportunities within their respective school districts and the college planning guidance provided in our program. The educator John Holt, in his book, "How Children Learn," notes:
How much people can learn at any moment depends on how they feel at that moment about the task and their ability to do the task. When we feel powerful and competent, we leap at difficult tasks. The difficulty does not discourage us; we think, "Sooner or later, I'm going to get this." At other times, we can only think, "I'll never get this, it's too hard for me, I'm never any good at this kind of thing, why do I have to do it," etc. Part of the art of teaching is being able to sense which of these moods learners are in.
We not only believe in consistently and continually encouraging and reaffirming students, but in cultivating an environment of encouragement and support from other students. Holt shares a fundamental belief that children learn best from other children. This is at the heart of our small group discussions, during which time, students share their monthly presentations.
Quality Presentations – Quality Outcomes
Consistent with John Holt's belief that students learn best from other students, we are sharing examples of presentations submitted by students and the type of outcomes these students received. While many of our seniors, who have embraced the college planning process, have been rewarded with full scholarship opportunities, our students in grades 9 – 11 are being rewarded with great opportunities as they progress through high school. We are intentional in our efforts to not only guide, but encourage; to not only inform, but inspire. The presentations shared here, inspire us to do this work.
Hello! My name is Caleb. I am currently a high school junior attending Creekside Christian Academy. I am an EITP, which means Extroverted, Intuitive, Thinking, and Perceiving personality type. In the next few months, I am hoping to become a recruited athlete through my AAU schedule. However, I will also be pursuing merit-based scholarships at an HBCU. My parents are HBCU graduates and I believe that the sociocultural environment at HBCUs is an environment in which I will thrive. I have grown up in a predominantly African American county here in Georgia where I have been inspired by the many successful African Americans in my community, many of whom are HBCU graduates. Also, HBCUs have some of the best agricultural science programs in the country.I want to pursue a career in agricultural science
Outcomes
Caleb's hard work paid off. Caleb suffered a basketball injury that derailed his quest of pursuing an athletic scholarship. However, he worked with our team throughout the summer to formulate his college applications, finalize his essays, and meet all required deadlines. He continued working with our team to prepare for his scholarship interviews in making the final push in presenting himself as an exceptional applicant.
All of his hard work (and our support) were rewarded in a full scholarship offer from Tennessee State University and a full scholarship offer from the North Carolina A&T State University Honors College as a Dowdy Scholar (which he has excepted).
Overall, I am more than grateful to have such a once-in-a-lifetime opportunity to be granted to me and others in the Pinellas County Schools because I find it to be a valuable asset in a really pivotal moment of a student's education. I have gained a lot of insights in the college planning process, especially in the narratives aspect of it. I have also been able to utilize my profile, résumé, and my narratives in order to reflect on my progress in my high school career. I was able to think of my accomplishments and how I could build upon that and further improve myself. The biggest takeaway from my participation in the boot camp for me would have to be its ability to motivate me to pursue my goals and ambitions. Being able to do research and planning for the future has given me the confidence and courage that I really needed in order to be on the right path and sticking to it. Through my monthly presentations I have the opportunity to process and present what I have learned and how my college plan is developing.Education Objectives: MD-PhD; Pediatric Oncologist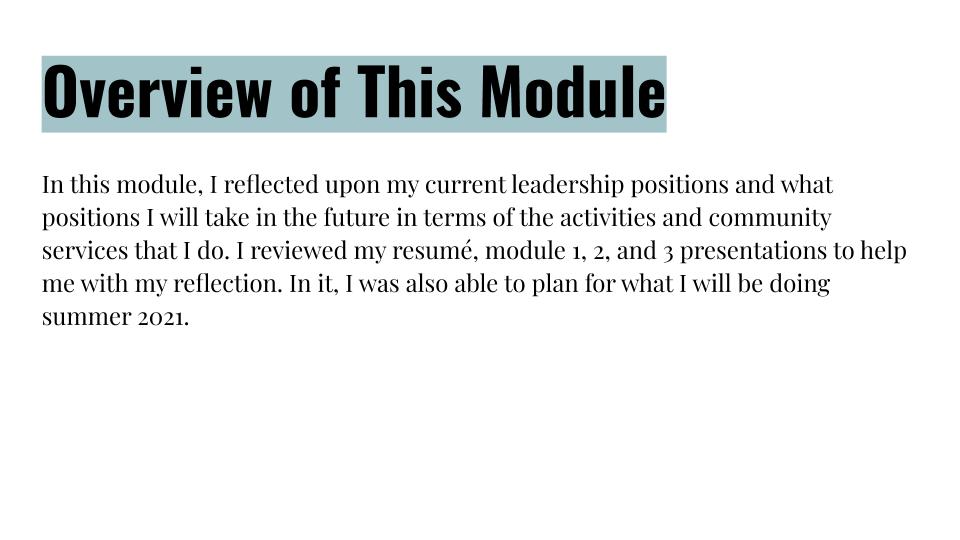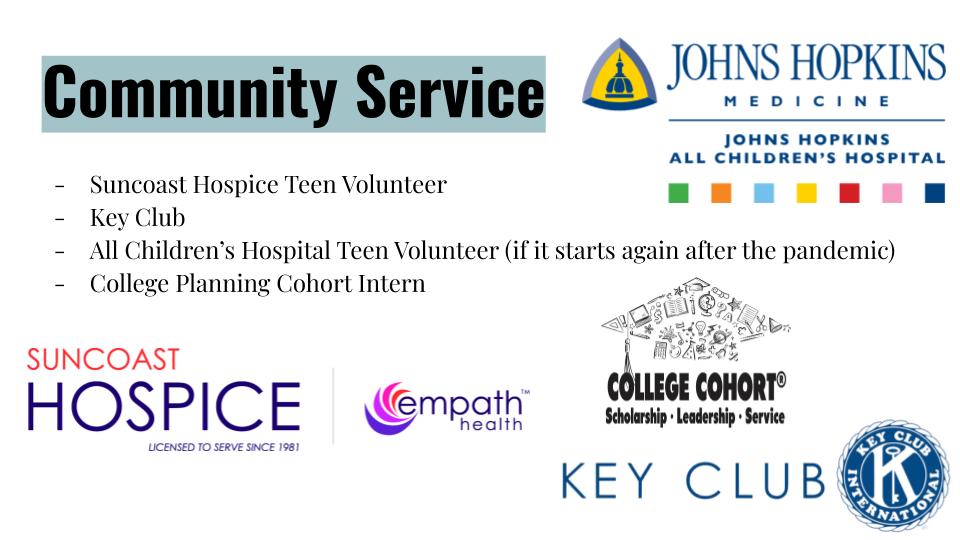 Outcomes
Joanne's hard work paid off. She was intentional in developing a stellar résumé that presented her stellar academic credentials, leadership, and service. She served as a discussion group leader in our program and as an intern at our summer college planning boot camps for middle school students,
Joanne's intentionality in pursuing exceptionality paid off wit a full scholarship offer from Johns Hopkins University, her top choice college.
Hi, my name is Omar, I am a high school junior. In addition to serving on the youth leadership board for the College Planning Cohort, some of my activities include: Medicazone: Board of Directors/Head of YouTube Department and Varsity Cross Country. My personality type is INFJ and I am gifted in the logical mathematical, visual-spatial, and verbal linguistic intelligences. I am pursuing a career in the medical field, perhaps Epidemiologist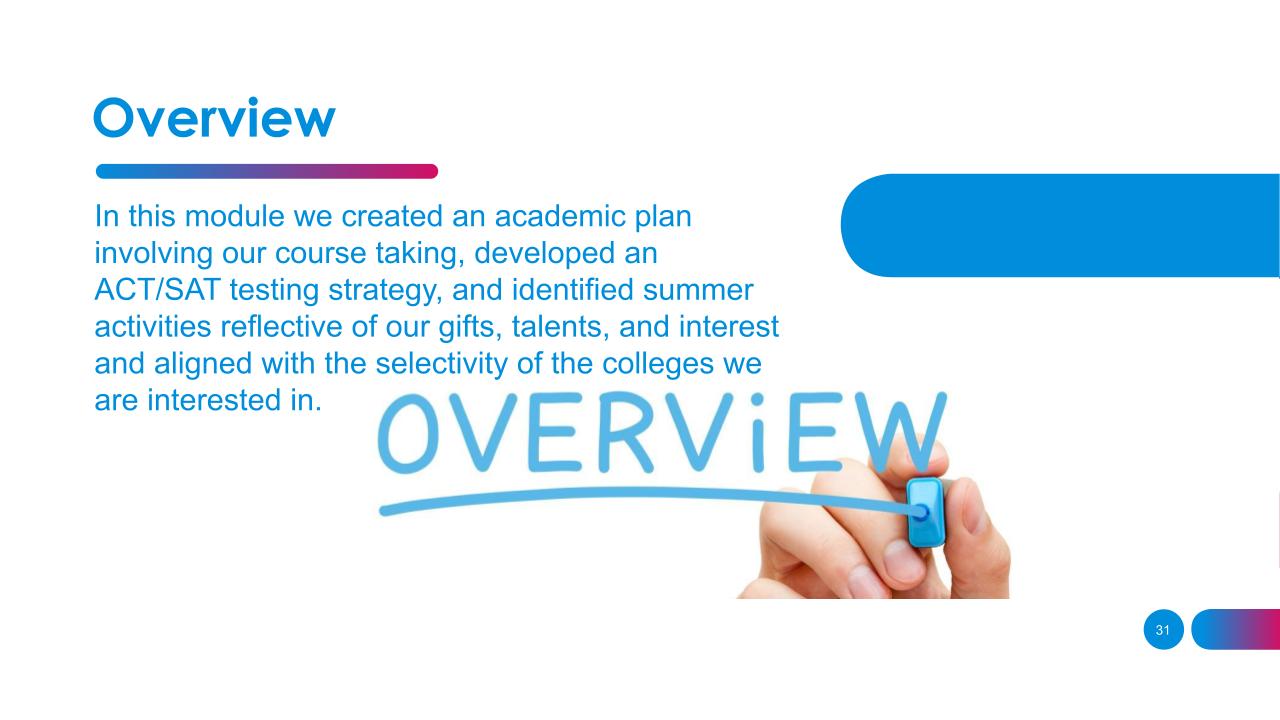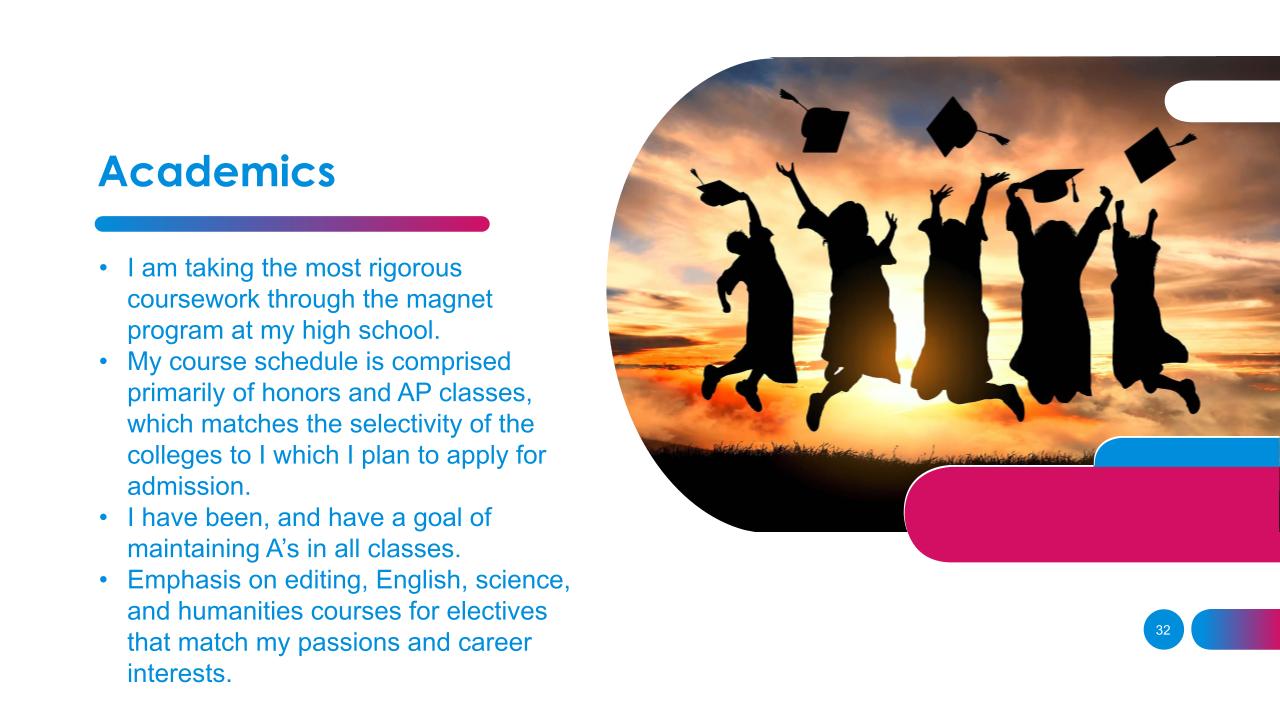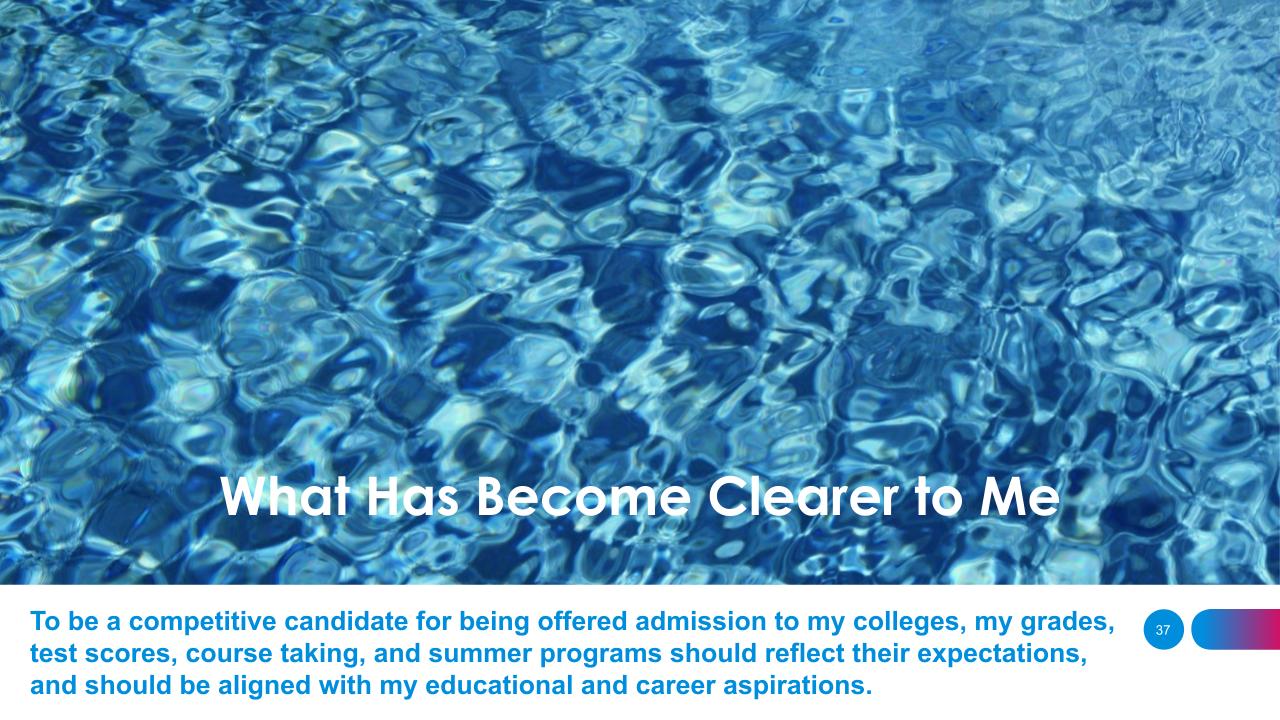 Outcomes
Omar joined our program as a rising 9th grader. He attends high school where Kimberly Hadaway, one of our most celebrated students, and current Ph.D. student, attended high school. Aware of Kimberly's college and scholarship outcomes, Omar entered our program with intentionality in his work ethic, goal setting, and engagement in our curriculum. Now, as a high school junior, Omar is in our most intentional discussion group, comprised of high school juniors from Georgia, Florida, and South Carolina. The discussion group leader, Rev. Dr. Yolanda Davis, has been pushing this group since they were high school sophomores.
Omar is one of two juniors from Rev. Dr. Yolanda's discussion group to be selected, and awarded full scholarships to attend the 2022 Yale Young Global Scholars Program.
My name is Jayla. I am a high school junior. I am currently the class of 2023 valedictorian and I will be the first in my family to attend college. Therefore, I am considered a first generation student. My strengths are verbal/linguistic intelligence. My personality type is an ISTJ (Introvert, Sensing, Thinking, Judging). I believe my personality matches my career aspirations. I am interested in pursuing journalism in college and have begun to further develop my body of work and increase my activities and leadership roles within my school and community. I am interested in pursuing journalism in college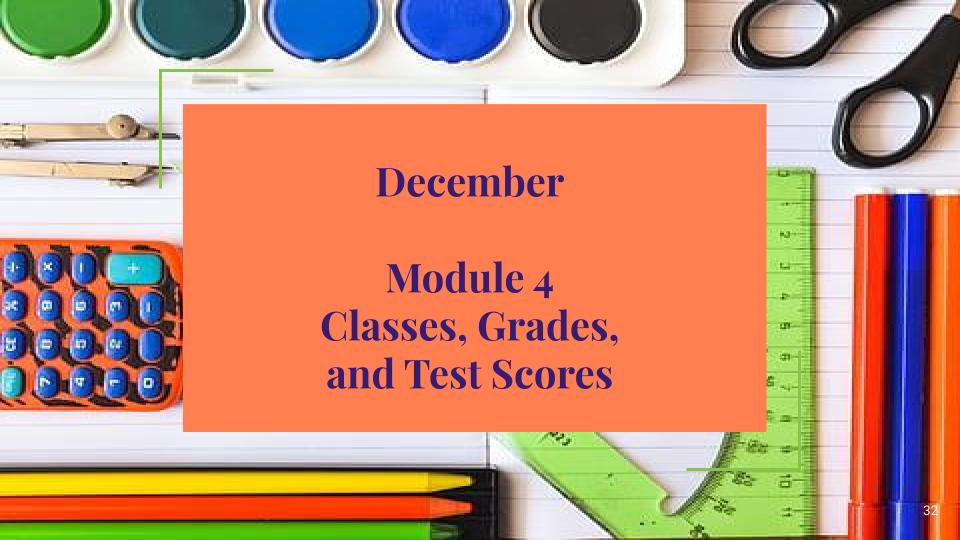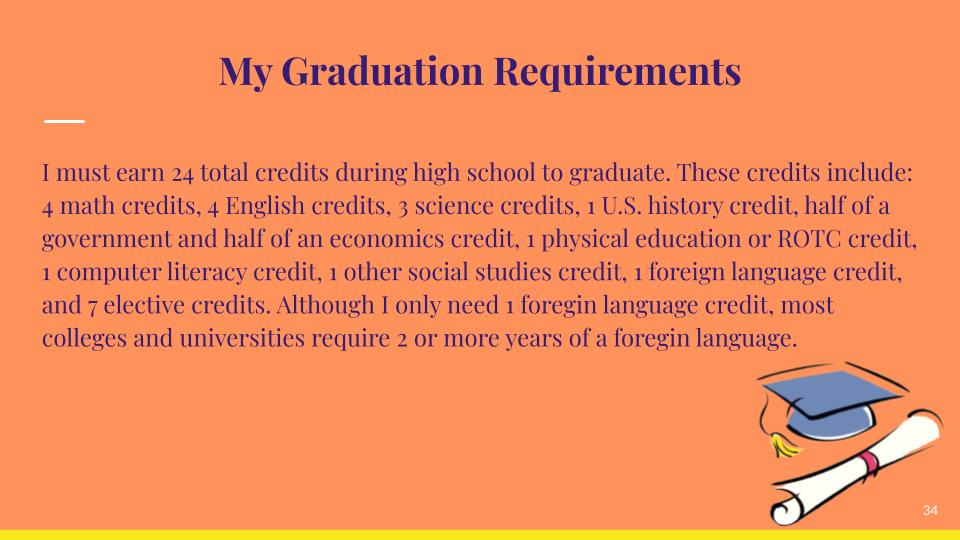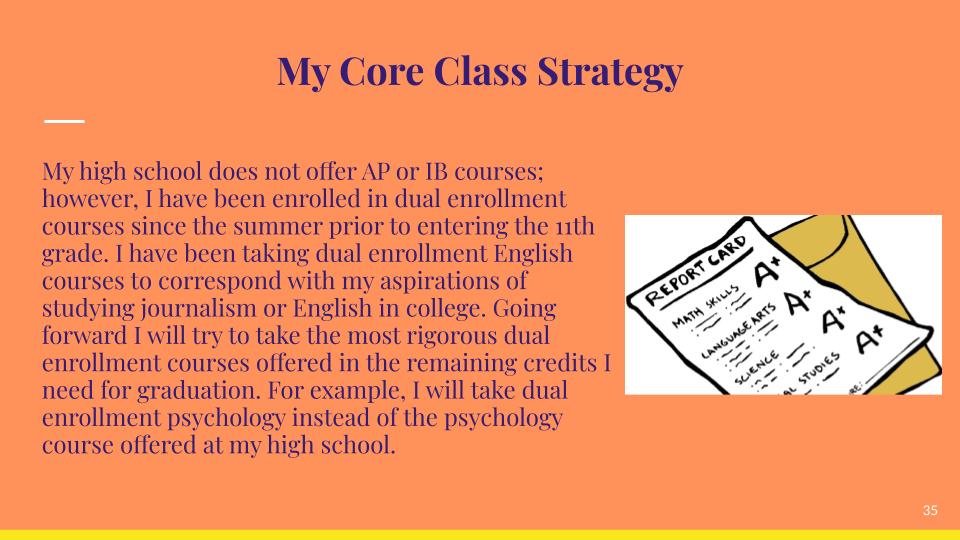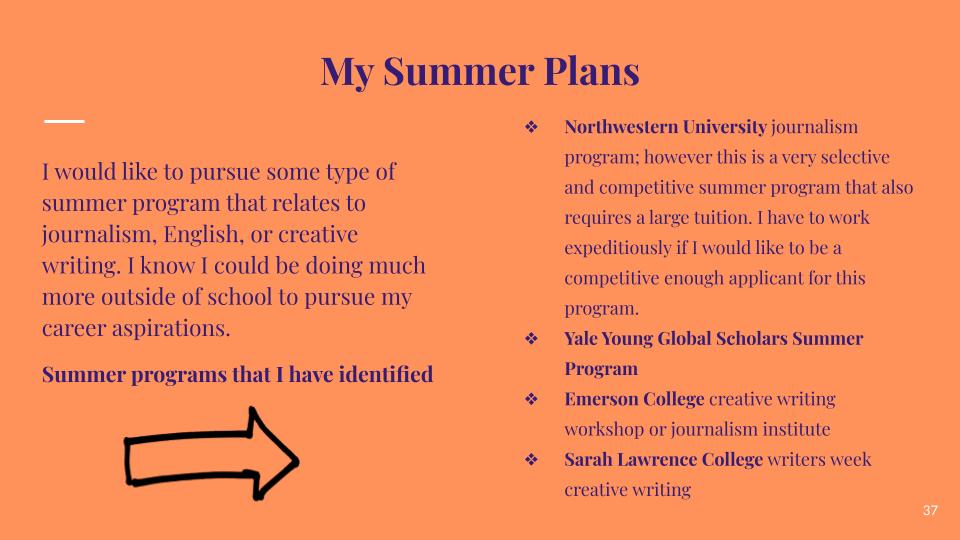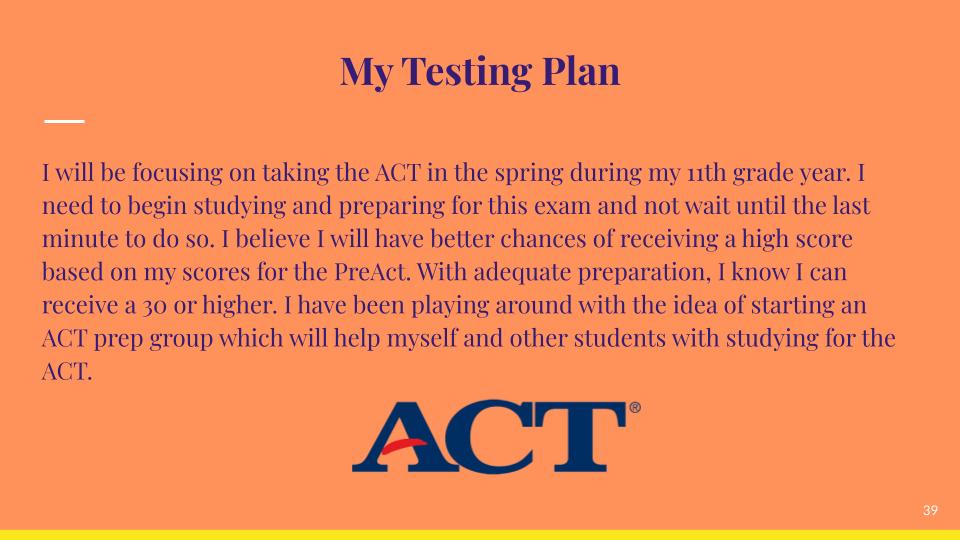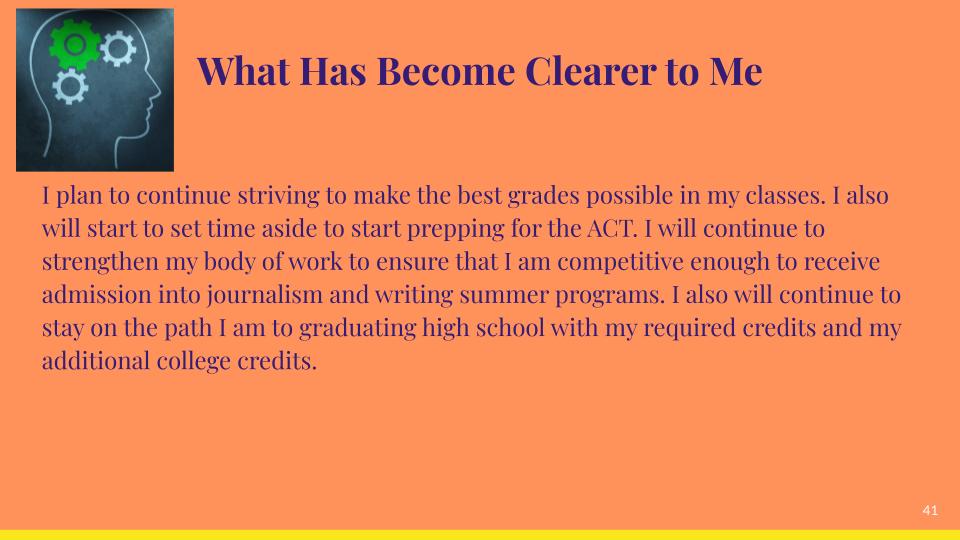 Outcomes
Jayla joined our program as a rising 10th grader. While Omar entered our program with intentionality, Jayla really did not know what to expect. As the first in her family to attend college, she knew nothing about college planning, institutional scholarships, or summer programs. She was literally an open vessel which became filled with potential and possibilities as she has journeyed through our curriculum. As a high school sophomore, Jayla (from South Carolina) joined Omar (from Georgia) in our most intentional discussion group. Now, as a high school junior, Jayla will be joining Omar at the 2022 Yale Young Global Scholars Program.