High School Seniors
More Than College Advising
"You must develop the 'right' package"
How We Can Help High School Seniors
Only 1.5% of students are attending college on a full scholarship (Source: ThinkImpact) and over 50% of all students are taking out student loans to pay for college (Source: Forbes). However, the percentage of lower income and first generation students who take out student loans to pay for college is much closer to 90%. In part, because our approach to college planning is intertwined with increasing student achievement and closing achievement gaps, the holistic approach to college planning embraced by our students has resulted in nearly 50% of our students receiving full college scholarships each year (over 25 times the national average).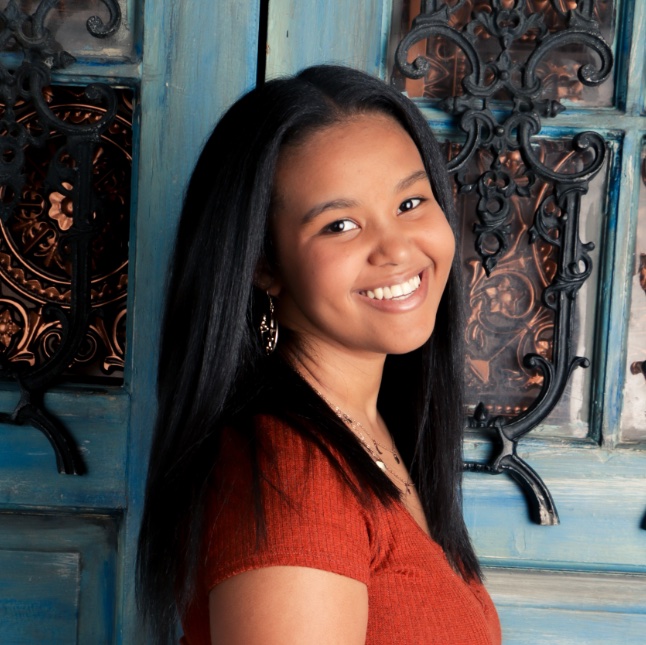 While we would prefer to work with students throughout their 7-year middle school through high school journey, high school seniors who are new to our program can benefit by allowing us to guide them in matching their body of work to the 'right' colleges, pursuing the 'right' scholarships, and "packaging" themselves to present the highest quality college and scholarship applications. During our first meeting with Jordan, a high school senior, we discovered that she was a lifelong debater. By focusing her essays on her passions and highlighting the community impact she achieved through her involvement in debate and mentoring other youth, Jordan was offered admission to an impressive set of colleges, including UC Berkeley, Emory, NYU, Harvard, and USC, where she was awarded a speech and debate scholarship valued at over $260,000 over 4 years.
As a rising high school senior, Ryan attended our Pinellas County Schools College Planning Boot Camp. As a baseball player, Ryan began the process "hoping" to be a recruited athlete. However, Ryan was otherwise resolved to using the Florida Bright Futures Scholarship to attend an in-state school. Yet, without an athletic scholarship, and with the Bright Futures only paying the cost of tuition, Ryan and his parents would have had a huge financial aid gap to pay the cost of books, fees, room, board, and personal expenses. Subsequently, we advised Ryan of colleges where his grades and test scores would qualify him for a full scholarship and assisted him with his applications. After being offered admission, Ryan and his parents visited his two full scholarship options (based on his grades and test scores). He and his parents found the school with the right fit and Ryan will be enrolling as a Presidential Scholar on a full scholarship, majoring in mechanical engineering, and continuing to play baseball.
In the following video, Kristen, a participant in our 2018 Guilford County Schools Cohort, describes the comprehensive process of developing the right "package."
Kristen received a full scholarship to the University of Richmond as a Richmond Scholar, where she received her BS in Biology and is now attending graduate school at Duke.
Our program is not intended to compete with, replicate, or displace such programs as AVID, TRIO, Upward Bound, or Naviance. Such programs have achieved measurable success in increasing college readiness—particularly for students from underrepresented groups and marginalized communities. However, if expanding college access was all that was needed, student loan debt would not be so high and college completion rates so low. The table presented below, taken from the SallieMae report, "How America Pays for College 2018" provides insight into the $1.56 trillion student loan debt crisis and the disproportional load being carried by students from demographically identifiable subgroups.
Are We the Right Fit?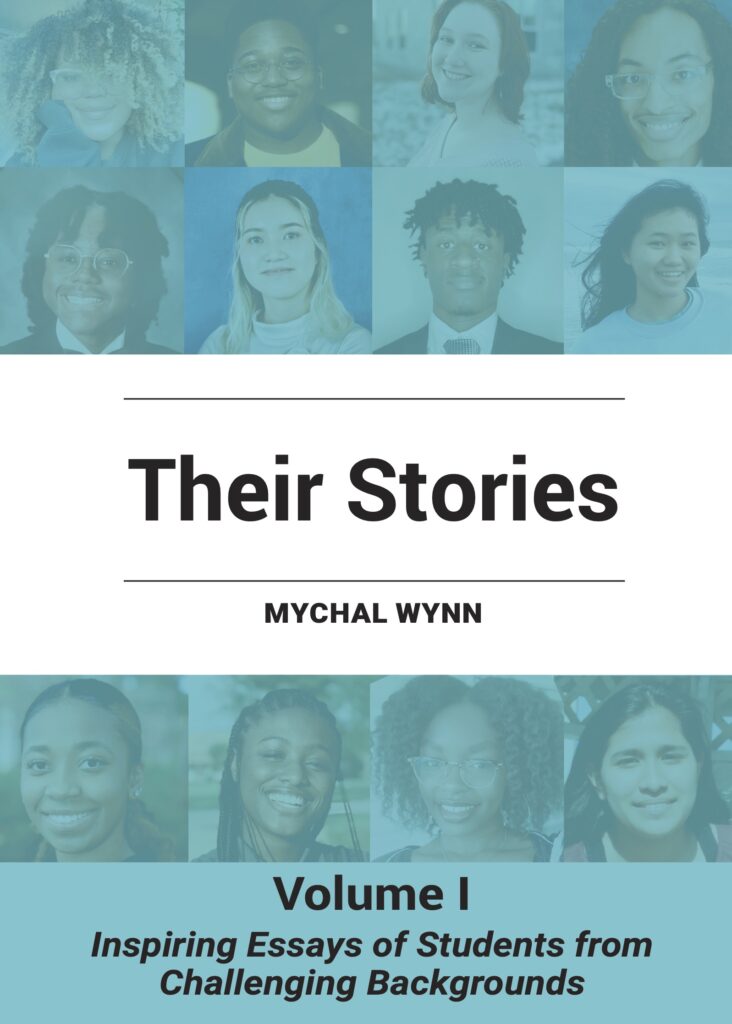 The focus of our program is on expanding college access and avoiding student loan debt through a hands-on, step-by-step, strategic approach to developing and presenting the 'body of work' to make students the most competitive college and scholarship applicants possible. Our focus is not on apply to 100 colleges, but applying to the 'right' colleges. Our expertise is on 'matching' students to the right colleges and for the right scholarships; guiding students in developing a body of work 'aligned' with the institutional mission and priorities of their colleges; and 'matching' to the right scholarships to closing any remaining financial aid gap.
We are vested in the outcomes of our students and measure our success by their success. The success of our students are not only reflected throughout our website, in their video testimonials, and in our curriculum, but they are profiled in the book, "Their Stories: Volume I – Inspiring Essays of Students from Challenging Backgrounds." Many of our students attend schools in our partner school districts, while other students are introduced to our program through the success stories of friends and family. However, if you are unsure as to whether our program is a good fit for you, we encourage you to review the listing of "30 Best College Admission Consultants for 2022" to learn more about what traditional college admission consultants do and what they cost.
There is no cost for any of the following services for students attending school in either of the following school districts:
Florence School District 3 (SC)
Pinellas County Schools (FL)
We Are Not a Scholarship Program
If you review the listing of "The 10 Biggest Scholarships in the World," you will find the amounts vary between $1,000 and $50,000 with the competition for such scholarships being greater than being offered admission to Harvard or Stanford. In contrast, institutional and full scholarship opportunities at hundreds of colleges may be valued at over $300,000—which is why our program's focus is on guiding students in making the right college match!
With the average amount of scholarships received by students of only $7,923 (Source: ThinkImpact), our approach to college planning is based on making the 'right' college match and 'right' scholarship match. As a result of this approach, our students have received full scholarships to such colleges and from such programs as:
Amherst College
Bates College
Benedict College Trustee Scholar
Bowdoin College
Brown University
Carleton College
Claflin University Honors College
Claremont McKenna College
Columbia University
Duke
Ford Foundation Fellowship
Gates Millennium Scholarship
Georgia Tech Gold Scholar
Georgia Tech Clark Scholar
Jack Kent Cooke College Scholar
Johns Hopkins University
Marshall Scholarship
National Science Foundation Fellowship
North Carolina A&T Honors College
North Carolina Central Honors College
Northeastern University Torch Scholar
Northwestern University
Princeton University
Rhodes Scholarship
Swarthmore
Tennessee State University
The George Washington University
The University of Chicago
Tuskegee University Presidential Scholar
University of Maryland – Baltimore County
University of Richmond – Richmond Scholar
University of Southern California Speech and Debate Scholarship
USC – Columbia Opportunity Scholar
Vanderbilt
Vassar
Wake Forest
Washington & Lee
Wesleyan University
Williams College
Xavier University of Louisiana Presidential Scholar
If You Believe We Are a Good Fit
If you believe that we can help you, choose the program that you believe best matches to your needs:
Personalized College Advising – Senior Year: Personalized one-on-one guidance with our team of advisers who provide support across 15 areas, including review/recommending colleges and scholarship programs; selecting essay topics; reviewing the Common Application for grammar and language usage; choosing admissions cycles; and reviewing financial aid award letters.
Essay Writing – Guided Support: Our approach to essay writing is to guide each student step-by-step, and paragraph by paragraph to developing a comprehensive essay or writing response. While students may begin with an essay of their choosing, we prefer to begin by reviewing the student's body of work; résumé; and college list as part of the process of identifying the story that needs to be told, experience that needs to be shared, or obstacles that have been overcome to contextualize the student's application.
High School Senior College Admissions/Scholarship Assessment: Our review of these 5 areas (i.e., rigor of course taking, grades, class rank, SAT/ACT scores, leadership and community service, extracurricular activities, internships, and employment, and gifts and talents) are designed to identify a student's strengths and weaknesses; alignment of high school coursework with college selectivity; matching of gifts, talents, and demographics to institutional scholarship opportunities; and college and scholarship match. Through our assessment we evaluate college and scholarship match; recommend colleges and scholarship programs for consideration; recommend essay topics; and recommend an overall college admissions strategy.
Reminder: Each of these opportunities are freely available to seniors in Florence School District 3 (SC) and Pinellas County Schools (FL).
Please Note: Registration fees are non-refundable. While our program proven successful for Sam, Loren, Kristen, and hundreds of other students, you and your student must decide if our program is a good fit for you. We encourage you and your student to download and read, "Students Who Benefit Most from Our Program."
Click here to download "Students Who Benefit Most from Our Program?"
Note: Please review our Terms and Conditions prior to purchasing your registration.
Click here to download a brochure