High School Juniors
Pursuing Exceptionality
Plan Your Course Schedule
How We Can Help High School Juniors
Only 1.5% of students are attending college on a full scholarship (Source: ThinkImpact) and over 50% of all students are taking out student loans to pay for college (Source: Forbes). However, the percentage of lower income and first generation students who take out student loans to pay for college is much closer to 90%. In part, because our approach to college planning is intertwined with increasing student achievement and closing achievement gaps, the holistic approach to college planning embraced by our students has resulted in nearly 50% of our students receiving full college scholarships each year (over 25 times the national average). At no time is it more important to engage in planning a student's college and scholarship trajectory than during their junior year of high school.
1 on 1 Program for High School Juniors
Many parents believe that their students are amazing and they are certain to be offered admission to their top college. Many students believe that they have taken the right classes, earn the right grades and test scores, and participated in the right activities to assure that they will be offered admission to their top colleges. However, thousands of top students learn the hard lesson each year that being offered admission to selective colleges requires a lot more than GPAs, test scores, and wishful thinking:
A high school senior with a 4.0 GPA declared herself a failure after being rejected from the California universities she applied too, regardless of her academic talents.

Sarah was a 'gifted' student with a 4.0 GPA who participated in multiple extracurricular activities. She was a Girl Scout, and a dance teacher, completed "tons of community service," and played two school sports while also belonging to a private dance team.

Yet Sarah got rejected from every California university she applied to, despite her perfect GPA.

Sarah filmed herself looking dejected as she flipped off the camera, then addressed the colleges themselves. She titled her TikTok, "POV: You're what I've worked towards my entire life." (Source: Your Tango)
Students must approach the college planning process with the same intellectual curiosity as they do their schoolwork. They must have a willingness to engage in "college planning" and become strategic thinkers. When you read where NYU received over 100,000 applications: https://www.nyu.edu/about/news-publications/news/2021/january/NYU2021Applications.html, and, review NYU's academic profile: https://www.nyu.edu/admissions/undergraduate-admissions/nyu-facts.html, you can grasp that there are tens of thousands of students just as amazing (if not more amazing) than your student.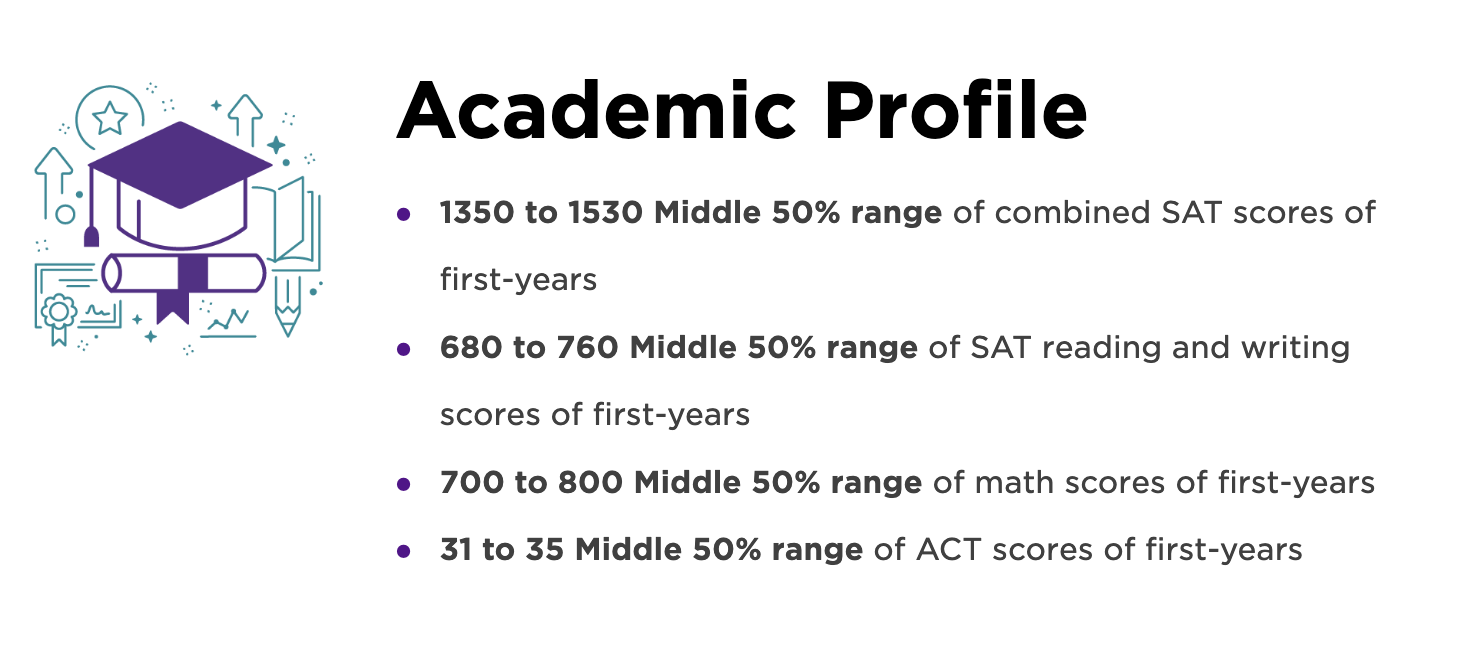 However, even the most academically accomplished student is competing with thousands of equally academically accomplished students for a limited number of seats in NYU's freshman class. With over 25,000 valedictorians and salutatorians from US high schools applying to college each year, together with highly accomplished international students, there will be many exceptional students in the pool of 100,000 applicants to not only NYU, but to selective colleges and universities throughout the United States.
By the time a student enters their junior year of high school, parents may have invested thousands of dollars in summer programs, specialized camps, SAT/ACT Prep, tutoring, and even private schools with a goal of their student landing a college scholarship or being offered admission to a top college. However, with the competition for being offered admission to a top college or qualifying for a competitive scholarship at an all-time high, will the investment pay off?
Our primary goal in providing high school juniors with one-on-one support is a parent's return on investment. While some college advisers charge over $20,000 to work with families, our fee of $999.95 is still costly for the families that we primarily serve, who are not athletes, celebrities, or the well connected. The families who we primarily serve are those who want to give their child the best opportunity to compete for being offered admission and avoiding tens of thousands of dollars in student loan debt.
The table below illustrates the return on investment for students with whom we have worked who are now attending college on a full scholarship as a result of matching to the right colleges or for the right scholarships.
While these students had different grades, class ranking, and test scores, they all had strategies which contextualized their college and scholarship applications. Through our one-on-one program for high school juniors, we provide comprehensive college planning with quarterly check-ins during the most critical year of high school. Our one-on-one support includes:
Guiding the student in setting school-year goals to maximize their body of work
Guiding the student in building their résumé (academic, athletic, dance, or creative arts)
Recommending colleges based on the student's aspirations and family's financial need
Reviewing and recommending junior and senior-year classes consistent with recommended colleges
Identifying institutional and private scholarship matches
Developing a holistic strategy for building relationships with colleges and increasing admissions opportunities
Providing guidance in strengthening a student's leadership and community service profile
Hosting periodic virtual sessions with students and parents to review actions, revisit goals, and affirm progression toward a strategic plan
Students will not only receive comprehensive guidance by college advisers with over 30 years of experience working with k – 12 schools and college partners, but students will receive:
Access to our proprietary online curriculum
Access to our monthly cohort meetings and guest speakers
Connections to our college interns currently attending a broad range of colleges and universities
Opportunities to gain leadership and community through our foundation
Essay writing support
High school juniors who register for our one-on-one support receive a 10% discount off of our one-on-one support for high school seniors, which provides comprehensive support through the entirety of the college preparation, application, essay writing, and financial aid processes.
Reminder: Each of these opportunities are freely available to seniors in Florence School District 3 (SC) and Pinellas County Schools (FL).
Please Note: Registration fees are non-refundable. While our program proven successful for Sam, Loren, Kristen, and hundreds of other students, you and your student must decide if our program is a good fit for you. We encourage you and your student to download and read, "Students Who Benefit Most from Our Program."
Click here to download "Students Who Benefit Most from Our Program?"
Note: Please review our Terms and Conditions prior to purchasing your registration.
Click here to download a brochure