College Planning Cohorts
Expanding Access to Top Colleges and Top Scholarships
Our Cohorts Are Expanding Access and Changing Lives
Register Now
Register for Our Atlanta-area Cohort or to Sign up for Our Online Program:
Click here to download year-by-year actions
Click here to download a copy of "Why Join a Cohort?"
If you are participating in a College Planning Cohort offered through one of our school district or community-based partners, you must sign-up with your local program. Times and locations of monthly meetings for all cohorts are announced in College Planning Cohort Newsletter, released on the first of each month.
College Planning Cohort Program
Our College Planning Cohorts and College Planning Boot Camps, are not designed to compete with, replicate, or displace such programs as AVID, TRIO, Upward Bound, or Naviance. Nor do our programs seek to displace professional college counselors. In recent years, such programs have achieved great success in expanding college access—particularly for students from underrepresented groups and marginalized communities. So why is student loan debt so high and college completion rates so low, for the very students that these programs have worked so hard to expand college access? The table presented below, taken from the SallieMae report, "How America Pays for College 2018" provides insight into the $1.56 trillion student loan debt crisis and the disproportional load being carried by students from demographically identifiable subgroups.
Our books, materials, and online curriculum are research-based and research-responsive, which means that our program is based on the best available data and information pertaining to such areas as admission rates, student loan debt, college readiness, and secondary school support. Despite the urban legend that scholarships are falling from the sky and millions of dollars in scholarships go unclaimed each year, data from the National Postsecondary Student Aid Study provides clear evidence that students should be focusing less attention on searching for scholarships and more attention on getting into the right colleges.
1.58 million students are scrambling for the $6.1 billion in scholarships awarded each year, which averages to about 1 in 8 students amassing just $4,202 in scholarships
Only 0.2 percent of students acquire $25,000 or more in scholarships
Only 1.5 percent of first-time college students receive a full scholarship to college
Only 2.3 percent of students are awarded athletic scholarships, which average only $11,914 each
The College Board's "National Survey of School Counselors and Administrators," notes that high school counselors may be responsible for anywhere from 200 to over 1,000 students. One administrator notes,
We have six counselors for 2,600 students. They've become more schedules and credit counters than anything else. They aren't true guidance counselors who have relationships with the students. They don't have an opportunity to build those relationships, and now they take it upon themselves to get out in to the halls just for five,10 minutes, just to try to connect with these kids who they're seeing for just minutes to talk about credits and graduation as opposed to career planning and guidance.
The National Association for College Admission Counseling (NACAC) goes even further in their research study, "State-by-State Student-to-Counselor Ratio Maps," noting:
Nearly one in five students don't have access to a school counselor, leaving approximately 8 million students without access to proper counseling support.
1.7 million students go to a school with a police officer but no counselors.
College Readiness and Culturally Relevant
Our program meets the standards of ESSA, Title IV, Part A which focuses on increasing student achievement with access to a well-rounded education; increasing students' technology proficiency and digital literacy; supporting college and career counseling; promoting access to accelerated learning opportunities such as AP, IB, and dual enrollment; promoting parent involvement; establishing community partners; innovative uses of technology; providing high quality digital learning opportunities; and delivering specialized curricula using technology. However, our program not only meets federal guidelines, but inspires. Our curriculum is culturally relevant in both content and student outcomes. Diverse student profiles are imbedded in our curriculum so that students see themselves in the curriculum and are exposed to the college and scholarship pathways chosen by students from similar socioeconomic and cultural backgrounds. Students are exposed to postsecondary pathways into technical schools, community colleges, research universities, liberal arts colleges, military academies, HBCUs, High Hispanic Serving Institutions, and first generation-friendly institutions and support programs.
Since students in our program begin engaging in college and career focused activities prior to entering the ninth grade, it reflects why our program is so successful within the context of the 1.5 percent of students who are awarded full scholarships to college each year. In 2019, our students were offered full scholarships to such schools as Northwestern, North Carolina State, Middlebury, Swarthmore, Williams, Elon, Hamilton, Mount Holyoke, University of North Carolina – Chapel Hill, Claflin University, and the University of Miami. In 2018, our students were offered full scholarships to such schools as Northeastern, Amherst, Benedict, Erskine College, Williams, Carlton, Bates, Dillard, Benedict, Claflin University, Vanderbilt, Emory & Henry, University Richmond, Tuskegee, and Wake Forest. Our students have also received full scholarship offers from such schools as Duke, Princeton, Tennessee State, and Washington & Lee. The list grows even larger when considering schools where our students have been offered full tuition scholarships. Our students have been selected as Northeastern Torch Scholars, UMBC Meyerhoff Scholars, Gates Millennium Scholars, QuestBridge Scholars, and Richmond Scholars (University of Richmond). They have been offered admission to honors colleges and summer bridge programs.
Our cohort students are choosing to be intentional in their college planning and are among the top performing and most motivated students in their respective schools; are measurably increasing their GPAs and SAT/ACT scores; are enrolling into the most rigorous classes; and are performing thousands of hours of community service and assuming leadership roles across an array of clubs, organizations, activities, and athletic teams.
As a result of making informed college choices, our cohort students are assuming student loan debt at a far lower rate than the national average and graduating on time at a rate far higher than the national average. We are proud of the many hundreds of students with whom we have worked who are choosing to "Own the Process."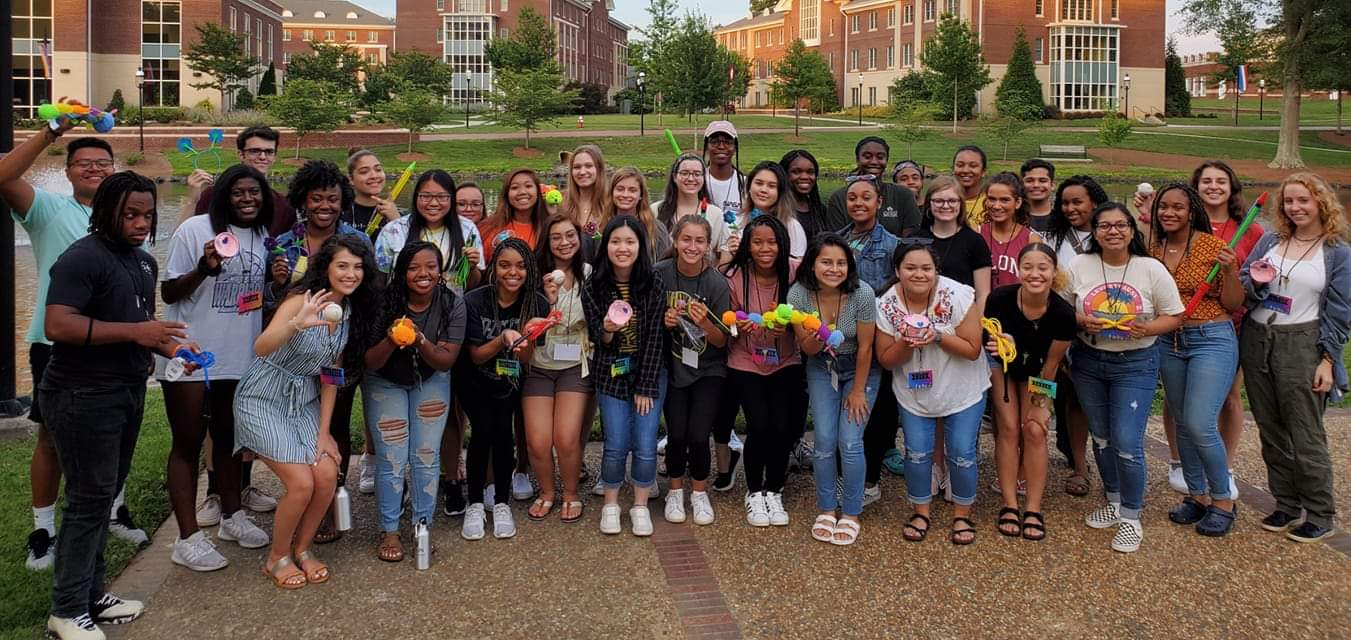 Congratulations to 2019 Elon University Odyssey Scholar, Thuong Do, from our Guilford County Schools Cohort. Thuong, a first generation immigrant from Viet Nam, is pictured above (fifth from left in the front row) with other Odyssey Scholars.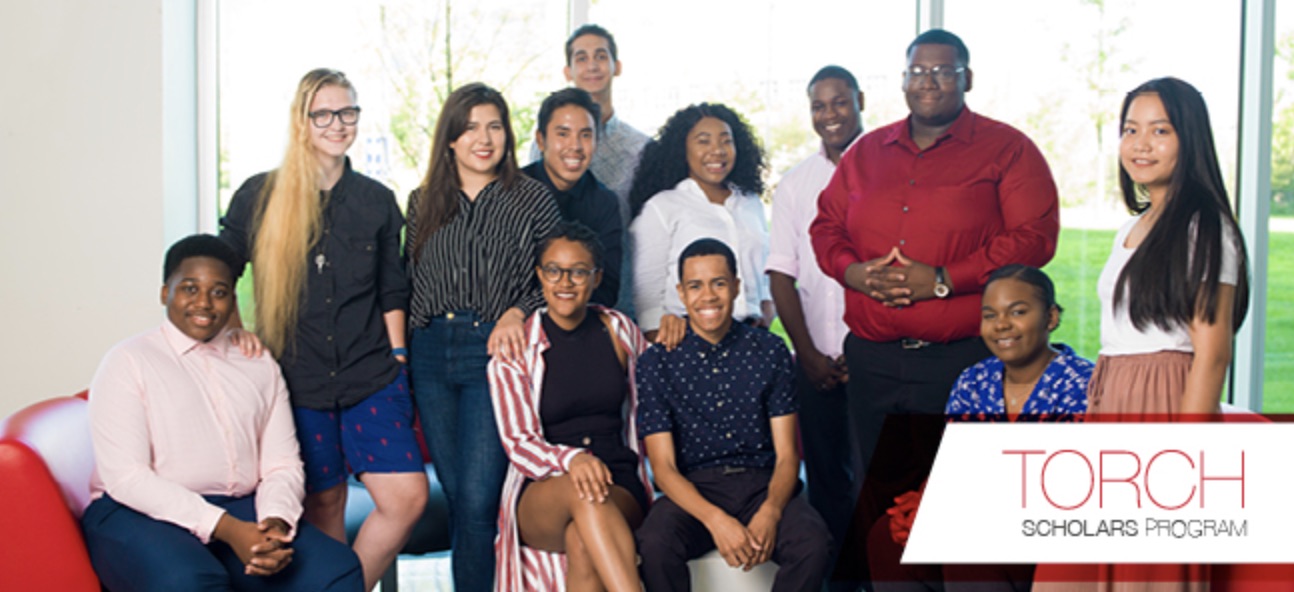 Congratulations to our 2018 Torch Scholars, Damian Lee from Florence County School District 3 Cohort (SC) (seated on the far left), and Otis Burns from Guilford County Schools Cohort (NC) (standing 4th from the right). We are so proud of you and know that you will do great things and make an indelible contribution to the Northeastern University community and the Torch Scholars Program.
Our program components:
Students complete grade-level specific online activities through our website. Activities are sequenced with important dates, deadlines, and actions that students must take during each school year in grades 6 – 12 to become the most competitive college and scholarship applicant possible.
Students attend monthly large group presentations during which students engage in round table discussions, as they process learning and compare their action plans with those of their peers. Guest speakers provide further insight into the monthly career and college planning activities.
Students are assigned reading from grade level appropriate texts to further deepen learning.
Students engage in independent research, through which they complete specific and intentional actions.
Students create a "Body of Work," consisting of research, narrative writing, an academic résumé, and profile consistent with the 'brand' that they wish to develop to distinguish themselves in the college admissions process.
The Differences Between College Planning, College Readiness, and College Awareness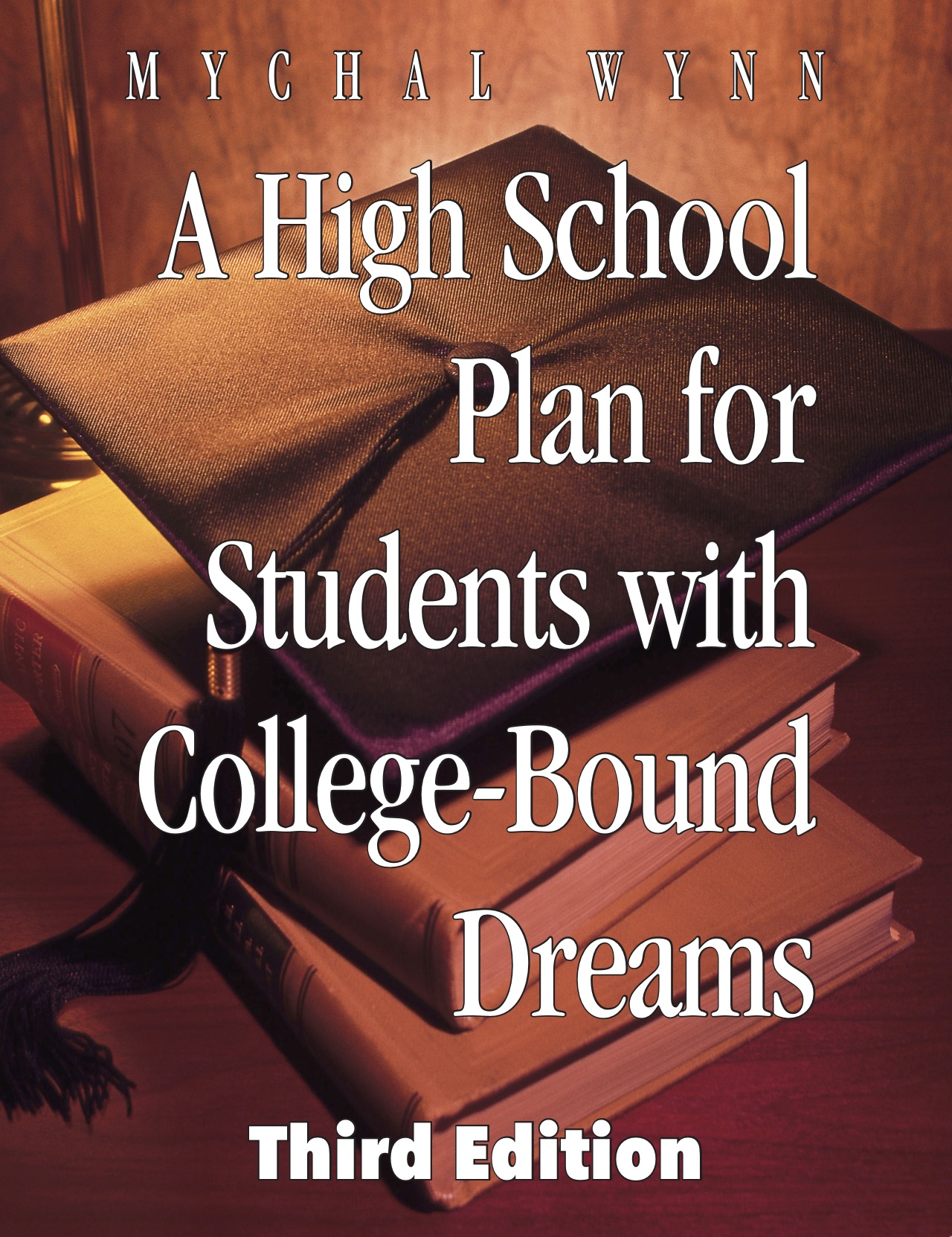 Typically, school, mentoring, and community-based programs provide college readiness or expand college awareness through social skill development, study skill development, college tours, and conversations about college and careers. However, the area of college planning is largely comprised of private college admissions counselors or advisers who work one-on-one with students or in small groups for fees ranging from a few hundred dollars to several thousand dollars. The Princeton Review "Ultimate Admissions Package" costs $2,799 and is targeted toward high school seniors who are ready to apply to college. Private College Advisors can easily cost $10,000 for a Common Application and essay review and are typically members of such organizations as the National Association for College Admission Counseling, Higher Education Consultants Association, and the Independent Educational Consultants Association.
We are the only nonprofit community-based organization (CBO), with a comprehensive proprietary research-based and research-responsive curriculum, to provide college planning guidance freely to students and families in our partner school districts, at a deeply discounted price for students in our faith- and community-based partner cohorts, and at minimal price directly to students and families through our online program. Our comprehensive printed materials support our online activities for middle school and high school students. In contrast to college readiness and college awareness, college planning involves course planning, summer planning, college/career research, self-assessment, leadership development, focusing community service activities, choosing the right extracurricular activities, social media assessment, navigating online portals, communicating with college admission and financial aid officers, completing the FAFSA and CSS Profiles, personality type profiles, multiple intelligences, narrative writing, institutional and private scholarship research, reviewing and negotiating financial aid award letters, and setting short- and long-term goals within a grade level specific and strategic context. Students and parents, particularly those who will be the first in their family to attend college, need assistance with navigating the FAFSA and CSS Profile, and communicating with college admission and financial aid officers. All of these areas are covered in our curriculum, throughout online curriculum, and in our one-on-one conversations with students and families.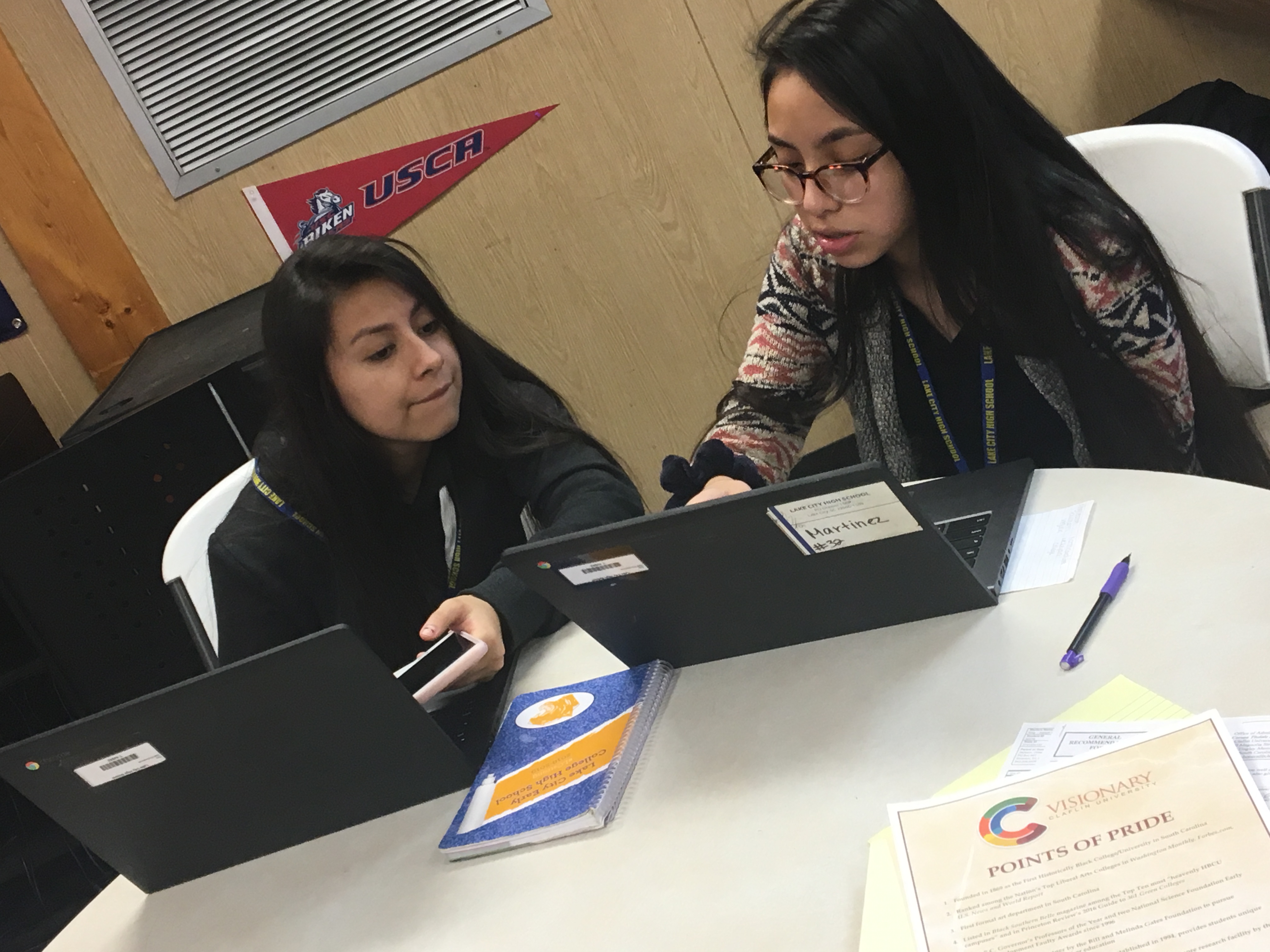 Faith- and Community-Based Partners
Our books and materials are used by our faith- and community-based partners to ensure that the best in college planning support is provided to students across socioeconomic, cultural, and geographical backgrounds. Click onto the link to learn more about the cohorts operated by any of our community-based partners: ASA Guide Right (GA) • Crossroads for Teens (GA) • United Ghana Christian Church (GA) • Turner Chapel AME Church Education Ministry (GA)
School District Partners
Florence County School District 3 (SC) • Guilford County Schools First Generation Ambassadors Program (NC) • Pinellas County Schools (FL)
Click here to download a brochure