A College Planning System
A Systematic Approach to College Planning
We Began With Schools
Long prior to providing comprehensive and personalized college planning guidance to students and families, Mychal Wynn was as an educational consultant providing staff development for schools and school districts throughout the United States and Bermuda. In 2002, his ground breaking book, "Increasing Student Achievement: A Guide to School Improvement Planning" provided a research-based framework for increasing K – 12 student success and expanding postsecondary pathways.
For over two decades, I have been working with schools. I have worked with parents, teachers, principals, superintendents, and students in every school setting (i.e., preschool, elementary, middle, high, alternative schools, juvenile court schools, and community colleges) and I personally witnessed what rings clear in the Texas Successful School-wide Research Study, 'There is no magic cure for increasing student achievement.' However, the research is clear and the anecdotal evidence is overwhelming: 'If you can successfully cultivate a socially supportive, emotionally nurturing, and intellectually stimulating school climate and culture, you can engage children in rigorous academic instruction and practical learning outcomes that will transform a school community into a place of passion and purpose.' As a parent, I want all schools to work for all children as passionately as I want my children's schools to work for them. [Increasing Student Achievement, p. vii]
Despite receiving hands-on training and step-by-step guidance, far too many schools were failing to foster positive school climates and cultures, build relationships with students and families, or expand postsecondary access for students from marginalized communities and those who will be the first in their family to attend college. Consequently, Mr. Wynn developed a system for delivering services directly to parents and students that would expand college access in the manner in which he had trained teachers and counselors to do.
Our College Planning System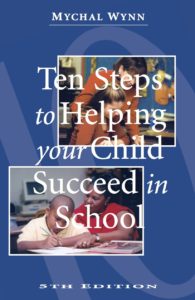 Many "College Planning" programs, in actuality, provide very little college planning. The focus of AVID is to provide college readiness skills; the focus of Naviance is to provide career exploration, college match, and document management; the focus of Upward Bound and TRIO is to provide academic and emotional support for low-income and first generation students; and the focus of most college admissions counselors is to provide assistance in navigating the college admissions process.
In a similar manner, college planning is not a core component of any of the national community based programs like the Boys and Girls Clubs of America, Jack and Jill of America, AKA Academy, Delta Gems, Kappa Alpha Psi ASA Guide Right, or the Omega Psi Phi Mentoring Program. Consequently, as a parent and educator, Mr. Wynn could not rely on such programs. Mr. Wynn, believed that "College Planning" required a comprehensive set of research-based strategies, which he was committed to developing to ensure that his children gained admission to the 'right' colleges and qualified for the 'right' scholarships—an approach that resulted in his older son being offered admission, together with a full need-based scholarship, to Amherst College; and his younger son being offered admission to Morehouse College, made affordable through his selection as a 2012 Gates Millennium Scholar.
Mr. Wynn and his wife have proven that the strategies used for their sons can be used by any parent. However, intentional actions must be taken long prior to submitting college applications as a high school senior. The best college and scholarship outcomes are achieved by students who are guided in their "college planning" during the primary grades as they discover their gifts, talents, personality, and interests; through the middle grades as they explore colleges and careers; and during high school through their coursework, leadership, and community service. The practice of choosing the best preschools, within a college planning context, has been practiced by financially affluent families for years as noted in the article, "Inside the insanely competitive world of elite New York City preschools." While not all families have access to elite preschools or even the best K – 12 schools, through our system, every family can can develop a comprehensive college-bound plan.
Research-based and Student-focused
At the heart of our college planning system is our college planning cohort program—a research-based, research-responsive, and student-centered approach to student engagement. Our system integrates student aspirations with college preparation. Despite the many inequities in K – 12 schools and in college admissions, there are tremendous opportunities for students when provided with insight into the "hidden rules," (also read, "The Dirty Secrets of College Admissions) an understanding of holistic admissions, and guidance in developing high quality college and scholarship application packages.
The Wynns have proven that expanding the college knowledge of students, particularly students from lower income families and those who will be the first in their family to attend college, can result in amazing college and scholarship outcomes. Their college planning system—a system through which students are guided in taking intentional actions throughout their K – 12 progression across the areas of academics; leadership; and service to make themselves the most competitive college and scholarship applicants possible—is the only program of its kind, one where nearly 50% of graduating seniors each year are offered a full college scholarship, over 25 times the national average of 2% (Source: Mind -blowing Scholarship Stats for 2021).
I. Print Materials: Mr. Wynn, the author of 28 books, has written extensively on college planning from elementary school through high school:
II. Online Curriculum: Mr. Wynn has developed a comprehensive curriculum that is constantly evolving. The curriculum is made culturally relevant through the stories and examples of students from diverse socioculturally backgrounds who are offered admission to top colleges and full scholarships each year. The instructional units follow the Backward Design curriculum design method pioneered by Vanderbilt University professors, Grant Wiggins and Jay McTighe.
In Understanding by Design, Wiggins and McTighe argue that backward design is focused primarily on student learning and understanding. When teachers are designing lessons, units, or courses, they often focus on the activities and instruction rather than the outputs of the instruction. Therefore, it can be stated that teachers often focus more on teaching rather than learning. This perspective can lead to the misconception that learning is the activity when, in fact, learning is derived from a careful consideration of the meaning of the activity.
III. Conversational Communities: In 2006, when her older son was attending Amherst College, Mrs. Wynn had lunch with her son and several of his friends. She raised the question, "What do you like most about Amherst College?" Almost in unison, their response was, "Amherst is a conversational community. Students are encouraged to question everything, discuss any topic, and engage in conversations anywhere. Consequently, we are always learning and intentionally pursuing learning." Shortly thereafter, Mr. and Mrs. Wynn determined that cultivating conversational communities, through large group presentations, small group discussions, and one-on-one conversations would be a core component of their college planning system.
IV. Guest Speakers: Expanding the intersection of the curriculum and conversational communities are guest speakers providing insight into every aspect of the college planning process: college admissions officers; financial aid officers; parents; students; and experts providing insight into the "hidden rules" of undergraduate admissions, graduate school admissions, diversity in STEM, fly-in programs, and a plethora of lessor known options and opportunities.
V. Student-to-Student Mentoring: While the curriculum provides a plethora of examples and stories of students from diverse sociocultural backgrounds experiencing success in high school and attending top colleges on full scholarships, the examples come to life through the voices of former students who appear on discussion panels and serve as Discussion Group Leaders in the year-long cohort and college planning boot camps. High school and middle school students receive first-hand accounts of the college and scholarship experiences of students attending a broad range of colleges, i.e., liberal arts colleges, research universities, honors colleges, HBCUs, community colleges, cooperative education programs, technical schools, and military service academies.
VI. Mid-year and Year-end Assessments: The manner in which students become competitive college and scholarship applicants is similar to the process engaged in by students who become elite athletes—engage in the circular process of assessing their gifts, talents, strengths, and weaknesses; setting goals; assessing their progress in achieving their goals; setting new goals; and repeating the process. As an athlete is coached through the process of developing the mental and physical skills required to be successful in a particular sport, college-bound students are coached through the process of developing the skills and strategies required to gain admission to top colleges or be award college scholarships.
VII. Student Outcome Data: Gathering and assessing student outcome data is another core component of our college planning system. We are constantly assessing who got in where and why? What type of students were offered specific scholarships? What essays appeared to work best? What were the stories that college admissions officers appeared to be the most moved by? What type of course schedules and grades appeared to have the greatest impact on college admissions? What type of students, despite stellar academic credentials, were denied admission and why? Each year, student outcome data is immediately incorporated into the curriculum so that students can review the body of work that resulted in the best college and scholarship outcomes.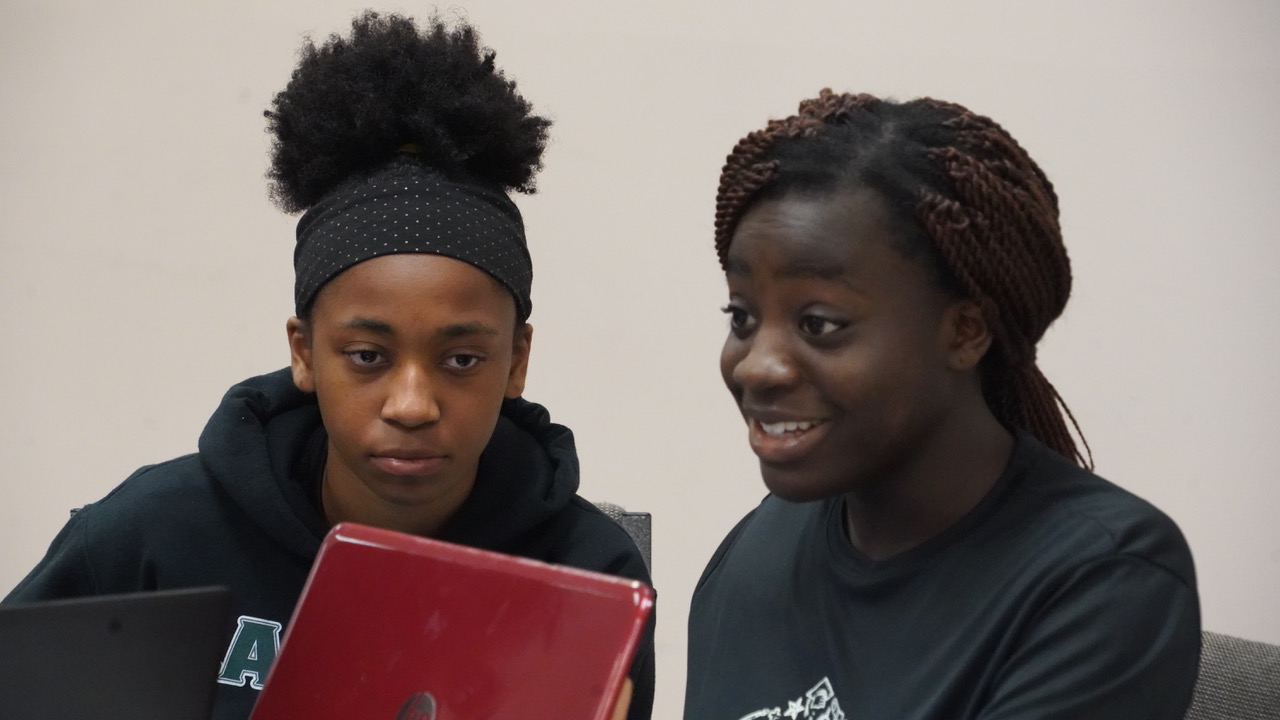 VIII. Skill Development: For many programs, developing college readiness skills is the core focus. However, through our college planning system, developing college readiness skills is a natural and unforced by-product of our holistic approach to college planning, through which, students:
Develop technology proficiency through our online platform and the exchange of electronic documents
Increase critical thinking through the research and synthesis of involved in conceptualizing comprehensive action plans
Expand awareness of personality types, gifts and talents, interests, best and worst learning situations, and learning styles
Increase narrative and expository writing through the process of setting goals, analyzing data, and developing action plans
Increase oral and written communication skills through monthly presentations and small group discussions
Increase self-esteem, self-confidence, and self-efficacy through ongoing self-assessment and self-reflection
Increase time management and organization skills
Become intentional as they are inspired to "Own the Process"
Develop a stronger sense of community as they collaborate with parents, college advisers, peers, and mentors, who are vested in their K – 12 success, expanding college options, and avoiding student loan debt
Build stronger bonds with teachers, counselors, coaches, and community based organizations who are vested in student success and expanding postsecondary pathways
IX. Building Partnerships: Through our continual fostering of partnerships with colleges, scholarship providers, vendors, and community based organizations, we expand student opportunities across such areas as:
Being nominated for scholarships and fly-in programs
Expanding awareness of unique pre-college and summer programs
Expanding access to SAT/ACT prep and academic tutors
Expanding access to specialized support for women in STEM, first generation students, students from lower income families, and students from lower performing secondary schools requiring academic bridges into college
X. Essay Development and Review: High school language arts teachers are ill-equipped to provide holistic guidance in writing essays for college admissions or for the country's most competitive scholarships. Far beyond the technical (i.e., language, grammar, subject-verb agreement) and artistic (i.e., metaphors, stylistic elements) merits of an essay, is choosing the 'right' story to tell and the alignment of the story with a student's overall body of work. Consequently, our college planning system provides comprehensive guidance in developing college and scholarship essays "strategically."
What is the mission, vision, and core values of each school and scholarship?
What are the most compelling aspects of each student's background?
What is the story that the student needs to tell?
What is the best Common Application prompt through which the student can tell his or her story?
What element of a student's background and body of work is to be presented through each essay and writing response?
Does the student's coursework, grades, test scores, and experiences support a particular college major or career aspiration?
How does the student's essay incorporate the non-cognitive variables?
How does the student's essay reflect 'grit' or a 'growth mindset?'
Does the student's essay effectively communicate how the college will benefit from offering the student admission or why the student is deserving of a scholarship provider's financial investment in the student's education?
These ten components—unique to our college planning system—are not reflected in any other college planning program or provided by any independent college planning counselor.
Why 'College Planning' is not the same as 'College Readiness'
Nowhere is our college planning process more misunderstood than when being compared to college readiness programs. The space in which our program occupies is unique because our goals are inherently different. Schools and school districts are mandated to assist students in developing "college readiness" skills and may even do an admirable job of engaging students in college and career exploration.
While our program will certainly assist students in expanding college readiness and exploring careers, these actions are taken within the "context" of our college planning system which is focused on expanding college and scholarship outcomes. The following presentation from an 8th grade student attending our college planning boot camp for middle school students illustrates the "context" of our system. Through her presentation, the student affirms the "context" for how she will navigate through the balance of middle school and through high school.
Without giving away all of our trade secrets, the work in which the student was engaged guided her in contextualizing goals for the coming school year and so much more within a college planning context.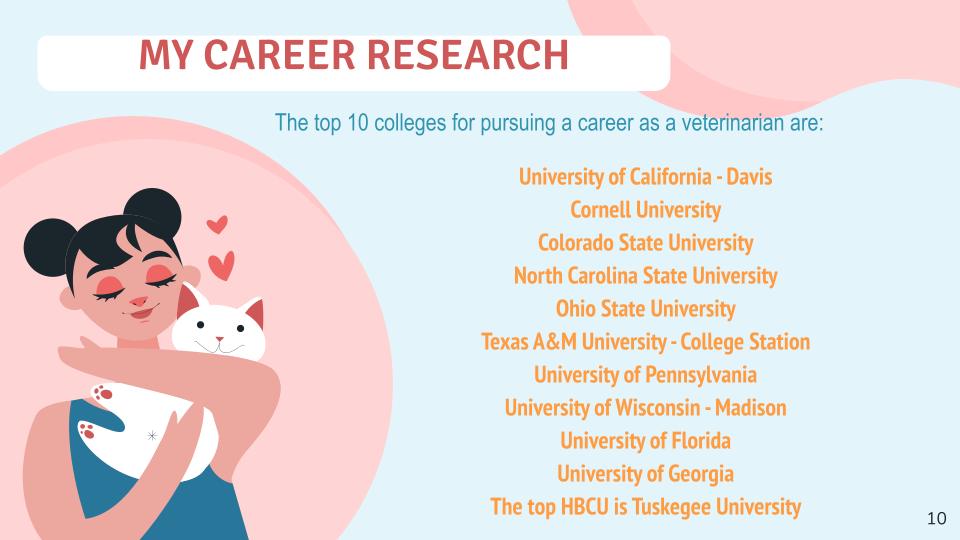 While boot camp participants develop 4 presentations, one for each day of the boot camp, students enrolled in our year-long cohort program complete 9 presentations reflecting different monthly themes—each of which represents an integral component of our college planning system.
How We Can Help
Parents, students, and school counselors can register for our program and benefit from our college planning system through their participation in our year-long College Planning Cohort program, which operates from September 1 through May 31, or by participating in one of our middle school or high school college planning boot camps, presented from June through August.
Schools, school districts, community based organizations, and mentoring programs may incorporate our college planning system into their current programming in one or two ways: (1) by purchasing a license to make our college planning system available to their students in whatever manner that best supports their program; or (2) registering their students in our year-long college planning cohort program or summer college planning boot camp.
Who Will Best Benefit
College planning is not something that school counselors do for students nor is it something that students are left to do for themselves. The most successful college planning occurs when the most people are vested in student outcomes—students, parents, teachers, counselors, coaches, mentors, tutors, and essay reviewers. However, rarely does this holistic approach occur. Consequently, even students who are not vested in their own college planning can experience success when their parents are vested in the process. Students lacking teacher, counselor, or parent support can still experience success when they are vested in their own college planning with the guidance of a mentor or college planning adviser.
Students who experience the greatest success through our process have the following characteristics:
They are willing to "Own the Process"
They are intellectually curious and want to expand their college knowledge
They are able to understand the symbiotic relationship between college planning and school, where what they do in school is assessed within the context of an overarching college and scholarship plan
They are willing to engage in ongoing conversations with mentors, peers, and discussion group leaders regarding their college-bound plans
They are intentional in setting and pursuing goals