Our Curriculum
Beyond the genuine caring of Mr. and Mrs. Wynn, the Founders/Instructors of our College Planning Cohort and College Planning Boot Camp Programs, in assisting students in discovering the best postsecondary pathways for pursuing their passions and minimizing student loan debt, the cornerstone of these cohort programs is our curriculum. Students participating in our cohorts and college planning boot camps, not only receive printed materials, but access a curriculum only available to registered students through our website.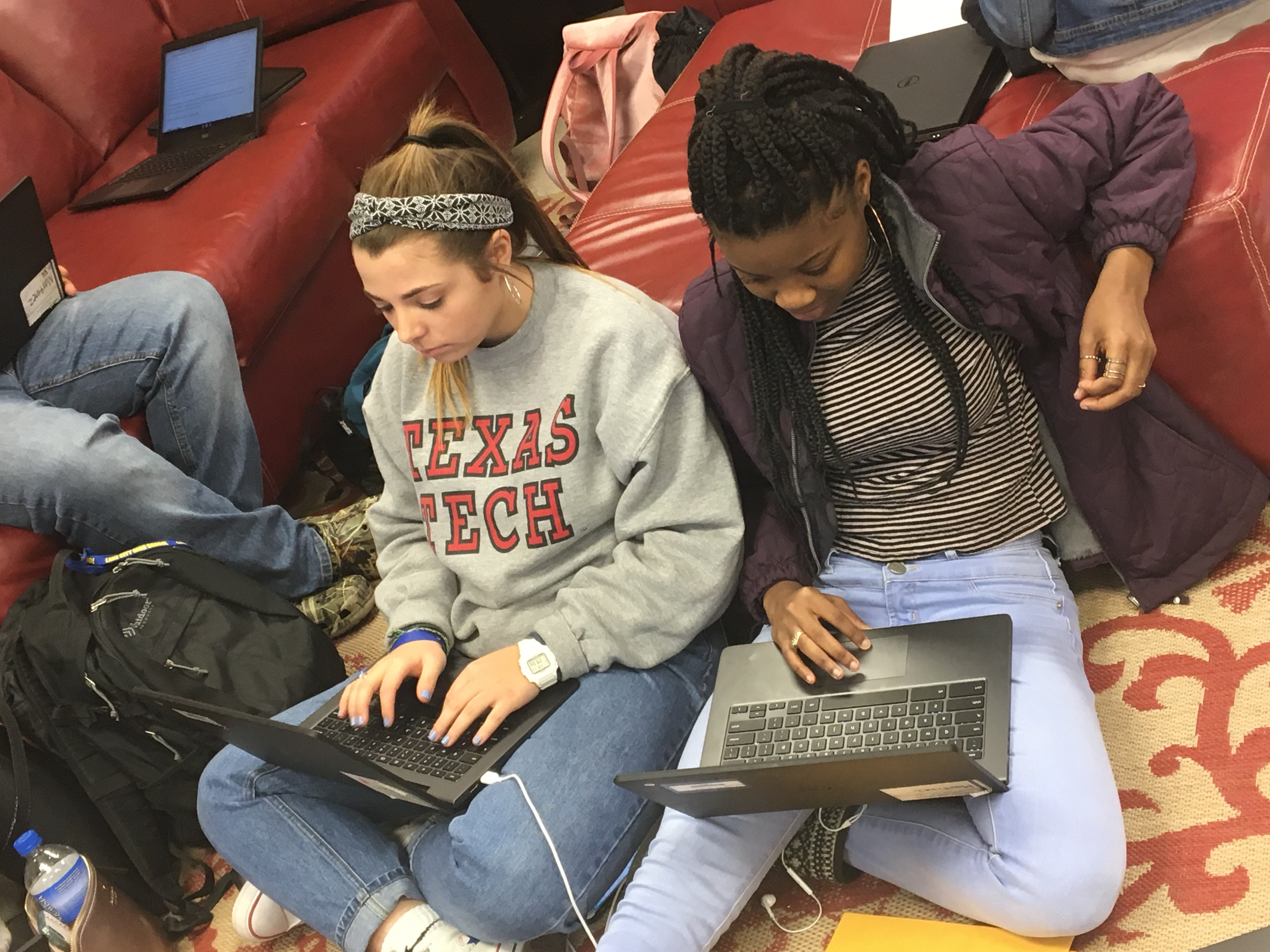 Mr. Wynn, a longtime educator and researcher, and author of 28 books, including a middle school-through-high school college planning series, has designed an online curriculum that is research-based and research-responsive. The research-based instructional design is based on culturally relevant pedagogy, profiling the diversity of students who have participated in our program and includes such components as differentiated instruction, narrative writing, engaging students in research, utilization of technology, and cultivating "conversational communities" of learners. Research-responsive components, based educational statistics and college admissions rates, guide students in synthesizing knowledge; engaging in self-reflection; participating in authentic conversations with other students, parents, and mentors; setting goals; and conceptualizing action plans.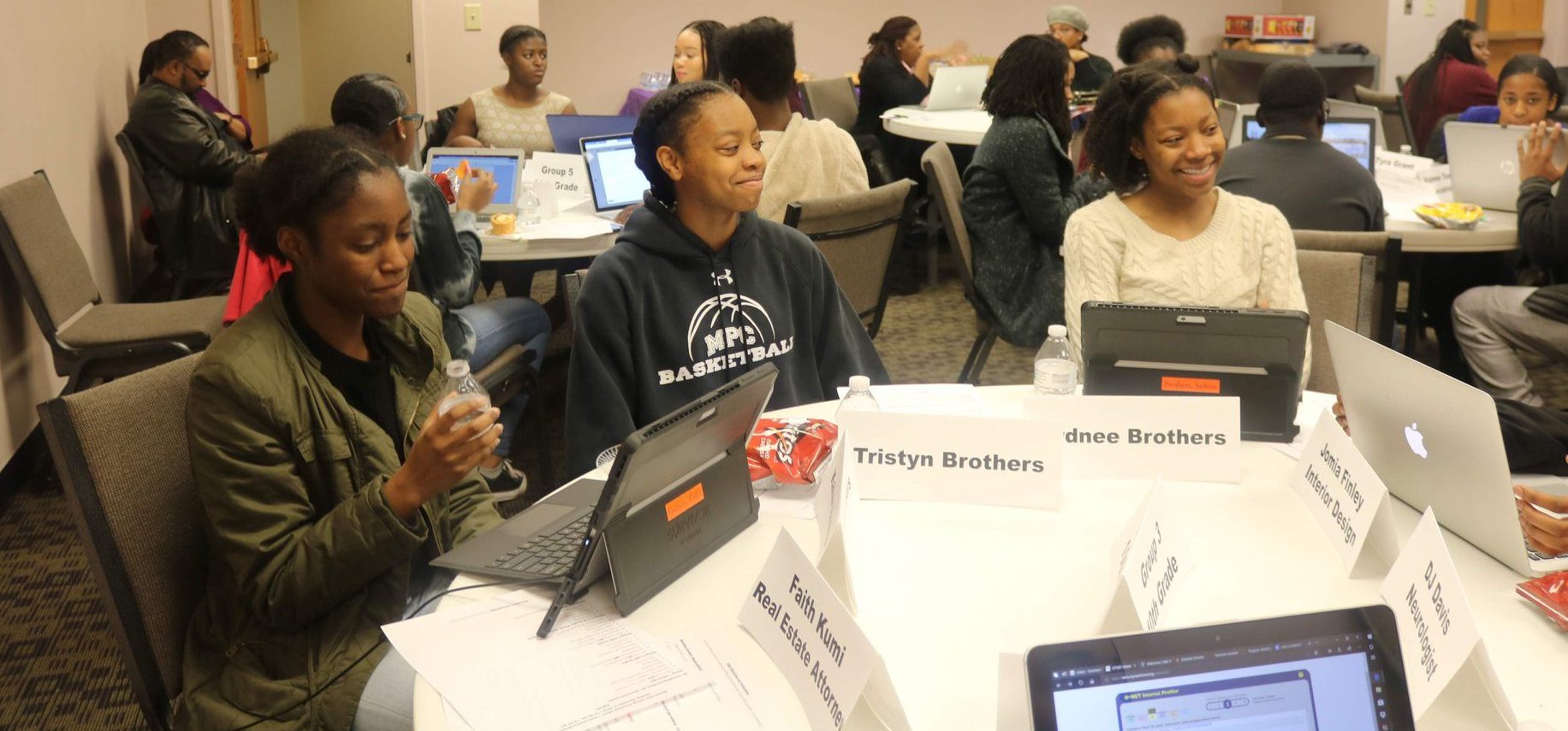 Following is one of the first units through which students expand their understanding of the college admissions process and synthesize what they learn into formulating 7-year middle-through-high school action plans.
Lesson
What are colleges looking for in deciding who is offered admission and who is rejected? The popularized belief that colleges are looking for, "Well-Rounded" students is misinformation. Colleges are businesses, and like any business, colleges have a mission and strategic goals. Students who can help the college fulfill its mission or achieve its goals, are the strongest candidates for being offered admission.
Step 1: View each of the following 4 videos. You may wish to take notes as you will be required to write a narrative summary in Step 2.
What would they say about you? In the Today Show video, "Inside the College Admissions Process," Admissions Officers at Grinnell College parse student applications: carefully scrutinizing classes, grades, test scores, and extracurricular activities to identify students who would be the best fit to fulfill their mission.
When Grinnell College framed its charter in the Iowa Territory of the United States in 1846, it set forth a mission to educate its students "for the different professions and for the honorable discharge of the duties of life." The College pursues that mission by providing an education in the liberal arts through free inquiry and the open exchange of ideas. As a teaching and learning community, the College holds that knowledge is a good to be pursued both for its own sake and for the intellectual, moral, and physical well-being of individuals and of society at large. The College exists to provide a lively academic community of students and teachers of high scholarly qualifications from diverse social and cultural circumstances. The College aims to graduate individuals who can think clearly, who can speak and write persuasively and even eloquently, who can evaluate critically both their own and others' ideas, who can acquire new knowledge, and who are prepared in life and work to use their knowledge and their abilities to serve the common good.
What are your intangibles? Amherst College Admissions Officers provide insight into some of the broader considerations such as athletes, legacy students, racial groups, and socioeconomic backgrounds. While, 'intangibles' can tip the scales into a student's favor, the admission officer indicates that all students are still held to a high standard in regard to grades and test scores consistent with the Amherst College Mission.
Amherst College educates men and women of exceptional potential from all backgrounds so that they may seek, value, and advance knowledge, engage the world around them, and lead principled lives of consequence. The Department of Physical Education and Athletics promotes this mission through the offering of recreational, intramural, club and intercollegiate activities that encourage students to shape their education within and beyond the curriculum. Academic excellence, high ethical standards, good sportsmanship and equal opportunities are the foundations of the Department's commitment to the health and well-being of the students and of the greater campus community.
What are the 'exceptional' pieces of your story?The Brandeis University video, "A behind-the-scenes look at the undergraduate admissions process" provides guidance to how you might develop a strategic focus throughout high school (i.e., focus, passion, meaningful contribution to your community, where and how you are involved). Admissions officers speak specifically to "putting the pieces" of a puzzle together with activities, essays, etc., as a means of becoming a student who has demonstrated the embodiment of the Brandeis University Mission.
Brandeis University is a community of scholars and students united by their commitment to the pursuit of knowledge and its transmission from generation to generation. As a research university, Brandeis is dedicated to the advancement of the humanities, arts and social, natural and physical sciences. As a liberal arts college, Brandeis affirms the importance of a broad and critical education in enriching the lives of students and preparing them for full participation in a changing society, capable of promoting their own welfare, yet remaining deeply concerned about the welfare of others.

While the previous three videos provide insight into the college admissions process, the fourth video provides insight into the factors that have created the current college aristocracy in America and why students need college planning guidance and support. The 60 high school seniors portrayed in the LEDA video, "Opening the Door for Low-Income Students to Overcome 'Aristocracy'" provide insight into the value of engaging in focused college planning. Few students, from lower- or middle-income families would find the $23,000 program cost affordable. However, most students need college planning guidance and support. (Note: The application period for the LEDA Program opens in September of each year)
Step 2: Narrative: Open your narrative document and respond to each of the following writing prompts:
Writing Prompt #1 – The videos about college admission should inspire strategic thinking: Provide an overall summary of what you learned from the Grinnell, Amherst, and Brandeis videos. What type of insight did you gain into the college admissions process? How will this knowledge impact the type of college planning strategies you develop or goals you set to become a competitive candidate for admission into your top colleges?
Writing Prompt #2 – What would they say about you?: Based on the type of narratives of the admissions officers in the videos, write a narrative describing the type of student you would be described as today. Is this the type of narrative you hope to be used to describe you when you apply to college? If yes, why? If no, why not?
Writing Prompt #3 – What are your intangibles?: Describe each of your intangibles, such as being the first in your family to attend college, having overcome unique obstacles, or being gifted in such areas as academics, athletics, music, art, theatre, or dance.
Writing Prompt #4 – What are the 'exceptional' pieces of your story?: Describe if you have developed areas of 'exceptionality' or if there are areas that you have set goals, such as graduating in the top 5 students in your class, winning a state championship in Track and Field, or winning a national robotics competition.