We have had a 4-year partnership with Guilford County Schools First Generation Student Ambassadors Program (Greensboro, NC). Cohort students, many of whom are the first in their family to attend college, have successfully been guided full scholarships at such schools as the University of Richmond, Northeastern University, Amherst College, UNC – Chapel Hill, Elon University, UNC – Wilmington Honors College, UNC – Pembroke, and Mount Holyoke College. Students have also received generous need- and merit-based scholarship offers from such schools as Duke, Williams, Swarthmore, Wake Forest, North Carolina Central, North Carolina State, Appalachian State, Claflin University Honors College, and the North Carolina A&T Honors College.
Students have also enrolled at Guilford Technical Community College with transfer agreements outlining clear pathways into, and through, 4-year institutions to attain their bachelor's degree.
increasing achievement by focusing on college and careers
expanding college access for underrepresented students
identifying pathways to scholarships and enrichment opportunities
Oh My God! I can't believe it. Due to problems at my school, I missed the QuestBridge deadline and was devastated. However, Mr. and Mrs. Wynn pulled me together and kept me focused on developing a solid college list and game plan. They helped me with my Common Application and UChicago Supplemental essays, guided me in strengthening my academic résumé, reviewed my Common Application, and supported me in developing the strongest possible application for UChicago. They assured me that Early Decision was my best chance of being offered admission and that I would be pleased with the financial aid award that UChicago would offer. I was offered admission with a full scholarship—It is surreal! [Sydney, University of Chicago]$300,000 in Scholarships

Mr. Wynn, I could have never imagined that you and Ms. Nina's guidance when I was a third-grader would result in 6 full college scholarships (Amherst, Duke, Princeton, Vanderbilt, Washington & Lee, and Williams) upon my graduation from high school. Like myself, many of the students at my high school had never heard of Williams College (or the full scholarship opportunity). However, now as a third-year, I have found the right place to learn, grow, and continue exploring my passions for math and science. My mother and I can never thank you enough for what you have done for us. [P.S. I have declared my major (Mathematics and Chemistry) and believe that I will be pursuing a PhD in Mathematics.]$1.4 Million in Scholarships

I thought I knew everything there was to know about the college planning process. I am a top performing student in a rigorous college prep program and my parents are college graduates. Wow! I could not have been more wrong! My essays were awful. I did not know how to check the online portals. My Common Application was a mess! Thank God for Mrs. Wynn and this program. I am on my way to UNC - Chapel Hill with a full merit scholarship. [Thaddeus, University of North Carolina - Chapel Hill]$200,000 in Scholarships

Through the college research conducted in the cohort, I discovered that the liberal arts college experience is ideal for me. I will have the opportunity to explore a broad range of topics and interests prior to deciding on a major. Carleton is a great place and felt like the right fit to spend the next four years of my life. If you would have told me in September, when I joined the cohort, that this is where my life would be in December, I would not have believed you! [Bre'an, Carleton College]$270,000 in Scholarships

Mr. and Mrs. Wynn, words cannot express how grateful I am for all of your guidance and support through each step of the college planning process. As a first generation student from Viet Nam, with non-English speaking parents, I do not know what I would have done. Now, to have 3 full college scholarship (Elon, UNC-Greeensboro Honors College, NC-Chapel Hill) from which to choose, I now have an amazing opportunity. [Thuong, Elon University]$644,288 in scholarships

When I began the cohort I only knew of the name brand schools—Stanford, Harvard, Yale, Princeton, etc.—all of which I applied to. I also applied to QuestBridge. I thought that with my grades and test scores (GPA 4.5; ACT 32), I would be offered admission everywhere. Boy, was I wrong! I had never heard of Hamilton College until Mrs. Wynn encouraged me to apply to their diversity weekend. During my visit to the campus, I fell in love with the entire Hamilton community. While I still applied to all of the name brands, Mr. Wynn encouraged me to go 'all in' and apply Early Decision to Hamilton. Thank God for Mr. and Mrs. Wynn's advice. My financial aid award is over $260,000 over four years and the anxiety of where I will be attending college is over. I am on my way to New York! [Christian, Hamilton College] $280,000 in Scholarships

Mr. and Mrs. Wynn, Thank you so much for your guidance. While I was disheartened at not being invited to the Mount Holyoke Diversity Weekend, you encouraged me to apply ED and go all in for my dream school. Not only was I offered admission, but a scholarship valued at over $200,000! Thank you for your prayers and your guidance. [Madison, Mount Holyoke]$200,000 in Scholarships

To Dr. Lewis Brinson, Minority Achievement Officer, Pinellas County Schools, from Jordan's mom: Although I have attended college on 3 different occasions, I must say that the demands of preparation, admissions, financial information and college visits were extremely taxing and overwhelming for us all. Mr. and Mrs. Wynn literally took Jordan under their wings and provided him with insight, guidance and information that I did not have nor did I know. They have literally saved us hundreds of thousands of dollars and we will always be grateful to them. The access to financial aid information was amazing. I honestly did not expect Jordan to have been eligible to receive so much assistance. Jordan applied to about 14 colleges and was accepted to, and offered financial scholarships/grants from 12 of them. I KNOW there are many other parents who are just as uninformed as I and I know they would appreciate the advice, assistance and 'inside' knowledge and connections that the Wynns have proven to have. Thank you for leading this effort. [Jordan, University of Central Florida]$1.1 million in Scholarships

When I learned about the College Planning Boot Camp being held at my church, I thought, 'Oh well, it couldn't hurt.' Wow! I did not realize how little I knew about the college planning process, and my mom and I knew nothing about the financial aid process. Thank God, I followed Mr. and Mrs. Wynn's advice and applied to the 'right' colleges. Well, I am on my way to Northwestern University on a full scholarship and was also offered full scholarships to the University of Miami Honors College, North Carolina State, and the University of North Carolina-Chapel Hill. [Crystell, Northwestern University]$1.2 million in Scholarships

I never imagined that something like this would be possible. I never imagined that I could be offered admission to schools like Northeastern, Bates College, and George Washington. Prior to joining the Cohort, I had resolved to attend school in South Carolina and take out student loans. To become a 'Torch Scholar' and have a full scholarship is surreal. I am so grateful to the Florence County School District 3 College Planning Cohort Program. Without the program, and the support and guidance of Mr. and Mrs. Wynn, this would not have been possible. [Damian, Northeastern University Torch Scholar]$550,000 in Scholarships

Oh my God, where do I begin? Mr. Wynn helped me with my essays and writing prompts. Mrs. Wynn helped me focus my college list and apply to schools I had never heard of. Mr. Wynn provided me with out of this world recommendations. Thank you, thank you, thank you for pouring so much into me and my family. [Kamille, North Carolina A&T]$200,000 in Scholarships
Senior year has been so stressful. With my AP course load and school activities, it has appeared overwhelming. However, I am so grateful that I was part of the Crossroads for Teens College Planning Cohort Program. Mr. and Mrs. Wynn exposed me to amazing college opportunities—liberal arts colleges, cooperative education programs, and honors colleges. My college list soared as I learned more and discovered my 'fit.' I am on my way to Boston and Northeastern University where I have received the Dean's Scholarship. [P.S. I finished my first year on the Dean's List with straight A's and was offered admission to the Honors Program. I will be going to London this summer for a language program. I will keep you posted!]Malathi, Northeastern University

I don't know where I would be without you. Honestly, when I first met you [Mr. and Mrs. Wynn], I had no idea what direction I wanted my life to go in, and now, I still have no idea. But, I have a college that will support that indecision and coach me through it. If you had told me that I would be going to the #1 ranked liberal arts college on a full scholarship, I would've been so confused and in disbelief. I still am! Aside from my parents, there is no one more instrumental in my high school journey than you and Mrs. Wynn.Loren, Williams College

I was picking squash with my family as Migrant Farm Laborers when my Spanish teacher asked if I could return home early and attend a college planning boot camp at my school. Mr. and Mrs. Wynn not only introduced me to the Gates Millennium Scholar Program, but assisted me in writing the 8 essays. In April, 2016, I was selected as the 2nd Gates Millennium Scholar in the history of Florence County School District 3—both since introducing the College Planning Cohort Program in 2014. Wow! As the first in my family to graduate from high school and attend college, I feel as though I am living a fairy tale.Rebeca, 2016 Gates Millennium Scholar, Francis Marion University

Dillard University was not on my list of schools and I had never heard of the MC Lyte Hip Hop Sisters Scholarship. However, as a result of participating in the cohort I quickly discovered that my top schools—LSU and Florida State—were unaffordable. The résumé and essay developed through the cohort helped me to become a strong applicant, as I was blessed to receive a full scholarship to the Dillard University dual degree program (Physics/Engineering), where I will complete a second degree at Georgia Tech. I found a place where I not only fit, but where everyone is pulling for my success. Mr. and Mrs. Wynn, I could not have done it without you.Justin, 2017 MC Lyte Scholarship Recipient, Dillard University

I am so grateful to Mr. and Mrs. Wynn for all of the time they poured into me. This has been an extraordinary journey that I would have never had imagined to end with a full scholarship to Amherst College. I learned so much about the college planning process and so much about myself. Thank you, thank you, thank you!Brenna, Amherst College

My journey has been incredible. I was offered over $2.5 million in scholarships, including full scholarships to Tuskegee, Wake Forest, and the University of Richmond; and generous financial aid awards to Amherst, Williams, Swarthmore, Duke, and Davidson. I am happy to be attending the University of Richmond as a Richmond Scholar! Mr. and Mrs. Wynn were like a second set of parents.Kristen, Richmond Scholar, University of Richmond

Mr. and Mrs. Wynn, my family and I would like to thank you for all that you have done to assist me in my college journey. I am on a full scholarship at Francis Marion and looking forward to all that is yet to come.Cathryn, Francis Marion University

As the first Gates Millennium Scholar in the history of Florence County School District 3, my grandmother and I will be forever grateful for your guidance into and through college. You have essentially, helped me with everything from my Gates essays, Meyerhoff Scholars interview, financial aid, and even moving into my dormitory. Oh, not to mention, helping me with my FAFSA and Gates funding each year that I have been in college. THANK YOU!Mikayla, 2015 Gates Millennium Scholar, UMBC Meyerhoff Scholar

When I began this process, I was dead set on attending North Carolina State. However, as I progressed through the process, explored the many available college options, and looked to find the right college 'fit,' I discovered George Mason University--a place where I believe I will have an extraordinary 4-year experience. Thank you so much for your guidance and support.Robert, George Mason

Thank you for being a part of my incredible journey. Not only did my participation in the cohort assist in my being offered the Presidential Scholarship to the dual degree program (Computer Science/Computer Engineering) at Xavier University of Louisiana, your guidance was invaluable in assisting my parents and me in deciding which of the incredible college and full scholarship opportunities was my best 'fit.' With my guaranteed internship each summer at Google, and returning to Georgia to complete my degree at Georgia Tech, I cannot say 'thank you' enough.Kyrah, Presidential Scholar, Xavier University of Louisiana

As a result of following the advice of Mr. and Mrs. Wynn, I am now on a full scholarship in the Claflin University Honors College. Mr. and Mrs. Wynn encouraged me to enroll at Claflin, work hard, and apply to the Honors College as a second-year student. With their advice and my hard work, I have no more student loans and am part of an extraordinary group of highly-motivated students.Hali, Claflin University Honors College

Mr. Wynn, thank you for guiding my journey into being selected as a Posse Scholar at Syracuse University. It was an extraordinary experience and I have just received my master's degree from the Yale Graduate School on a Posse Foundation Fellowship. My parents and I can never thank you and Mrs. Wynn enough for all that you have done. [P.S. I have just received my Master of Environmental Studies from Yale.]Julian, Yale Graduate School

Mrs. Wynn, my family and I can never repay you for all that you have done, all of the prayers that you have prayed, and all of the guidance that you have provided. I would not have become a Gates Millennium Scholar without your guidance and support, and the many hours of commitment by you, Mr. Wynn, and my mom in editing and reviewing my essays. Well, my journey continues as a Spelman College alumna and on my my way to Dental School.Brittany, 2014 Gates Millennium Scholar, University of Colorado Dental School
our students tell our story
Ready to follow your dreams? Let's get started.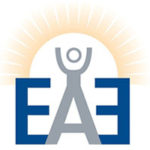 The Foundation for Ensuring Access and Equity is a non-profit 501 (c)(3) Community-based Organization (CBO). Our Coalition for College Access CCID #97152.
Our mission is to provide research-based and research-responsive information and strategies to assist families, schools, and communities with making informed choices relating to college readiness, planning, and programming.Our vision is to provide the guidance and programs that will result in students and families making informed college planning and college admission choices resulting in students gaining admission into the 'right' colleges and avoiding student loan debt.