Writing Assistance
Assisting you in finding your Voice
College and Scholarship Essays
Great Editing/Proofreading
Makes a Difference
Only 3 percent of High School Seniors
Write at an Advanced Level
Since introducing our College Planning Cohort Program in 2013, we have witnessed firsthand the many challenges experienced by high school seniors in writing college and scholarship essays. However, the narrative writing responses submitted by middle school and high school students during our summer college planning boot camps have further revealed the depth of the writing challenges experienced by the majority of middle school and high school students throughout the country, and which is reflected in the U.S. Department of Education's National Assessment of Educational Progress (NAEP).
Only 24 percent of students at both grades 8 and 12 perform at the Proficient level in writing. (The NAEP Proficient level represents solid academic performance for each grade assessed. Students performing at this level have clearly demonstrated the ability to accomplish the communicative purpose of their writing.)
Only half of students in grades 8 (54 percent) and 12 (52 percent) perform at the Basic level in writing. (The Basic level denotes partial mastery of the prerequisite knowledge and skills that are fundamental for proficient work at each grade.)
Only 3 percent of high school seniors perform at the Advanced level. (This level represents superior performance.)
Failing to write at an advanced level can have tragic consequences for high school seniors applying to college and for scholarships when well written college and scholarship essays can literally be worth hundreds of thousands of dollars!
Writing Support
We offer comprehensive writing support to assist students in becoming better writers, and assisting high school seniors in developing well-written high quality college and scholarship essays.
Writing Center: Offered Wednesday evening, from 5:00 pm – 6:30 pm, or by appointment, throughout the school year. Through the writing center, students in any grade level may request writing support for homework, essays, research papers, or test preparation.
Primary areas of focus include:
Vocabulary
Grammar
Punctuation
Sentence Structure
Responses to multi-prompt questions
Through direct instruction, modeling, and feedback, we assist students in becoming better writers and developing strategies for reducing anxiety as part of a comprehensive approach to the writing process.
4-session Writing Workshop Series: Presented by Mychal-David Wynn (Amherst College BA English), to provide step-by-step guidance through the writing process. This session is the foundational session for assisting students in understanding the elements of writing essays for applying to college and for scholarships beyond what is typically taught in high school language arts classes.
Students will be required to work through the writing process between sessions. The sessions will cover such areas as rhetorical arguments; non-cognitive variables; voice; responding to multi-prompt questions; flow; and demonstrating college-level grammar, vocabulary, and punctuation.
Scholarship Essays: Developed through the 4-session writing workshops or via one-on-one guidance and review.
Supplemental Essays: Developed through the 4-session writing workshops or via one-on-one guidance and review.
Responding to Writing Prompts: Some students, who are otherwise good writers, may struggle with understanding how to respond to writing prompts, or even what a college or scholarship provider requires a response to the multi-question prompt.
Request the session or level of support that is right for you. Writing support is offered at no charge to students attending school with one of our school district partners and minimally priced for students in other areas.
4-session Essay Writing Workshops
Great Essays make a Difference in College Admissions
Great Essays make a Difference in Scholarship Consideration
The hashtag, "Black Lives Matter" has stimulated national, emotional, and oftentimes divisive conversations, however, it is the lesser known mantra, "Black Minds Matter" that keeps me up at night. Despite attending racially-diverse public schools, I too, am considered an 'exception' by teachers and non-black classmates. I have always found myself set apart from the general African-American student population in my Monday through Friday life. Each Saturday night, anticipating my weekly transformation keeps me awake. Each Sunday morning, as I walk through the doors of the Turner Chapel African Methodist Episcopal Church in Marietta, Georgia, I enter a place where black lives, souls, service, and 'minds' matter. I am no longer the exception, but the rule. I am surrounded by exceptional black students in an environment where we are encouraged and celebrated for our spiritual, artistic, and intellectual gifts. Kimberly, Williams College

If not for a fortuitous turning point in my life, I could have easily found myself like so many others in my community—depressed, despondent, or dead. Nearing the end of the fifth grade, during a parent-teacher conference between my mother and my English teacher, my teacher told my mother that I was reading on a second-grade reading level. The look of sadness on my mother's face crushed me. I found myself embracing my mother with tears flowing down my face and uncontrollably crying. I just kept repeating, "I'm sorry mama, I'm sorry." Something happened to me during that meeting. I left the meeting determined to no longer allow the circumstances or my father's death to serve as an excuse to fail, but as a motivator to excel. Damian, Northeastern Torch Scholar

In addition to finding comfort in my faith, the steady beat of music has sustained me through the rocky rhythms of life. I sang my first song when I was six years old. At age 9, I picked up a violin and at age 11, I picked up the oboe. However, I was 12 years old when the gentle thumping gave way to the powerful beat of percussion. While there are many things about my childhood that I would love to forget, my fondest memories, those that I will forever treasure, are of my mother and I singing Billy Joel songs in the car together. During one such duet, my mother told me that I was musically inclined—that I could hear things that others couldn't. In response, I told her, 'Mom, I simply listen harder.' Sydney, University of Chicago

I have taken health science classes since tenth grade, through which I have greatly expanded my understanding of the anatomy and physiology of the human body. I was introduced to Medical Terminology and Health Sciences Technology as a high school junior. From the first day of class I realized that I had been waiting my whole life for these classes. As a little girl, my experiences of working each summer, with my parents and siblings, in cotton, tobacco, and vegetable fields, provided my first experiences with insect and snake bites, and the infections that arise from open cuts, and working around pesticides and in dirty conditions—not to mention the swollen hands, blisters, and rashes common to migrant workers...Rebeca, Gates Millennium Scholar

I have had a life-long passion for playing basketball and believe that through sports, I have learned important lessons regarding discipline, hard work, sacrifice, and teamwork. The ease with which I was able to balance sports and school work throughout elementary and middle school caused me to enter high school over confident and under prepared. Hard work and sacrifice was not enough. I was forced to learn new study and time management skills—first struggling to keep up and then struggling to catch up. Throughout this difficult transition into high school, I remained focused on the character traits posted on my bedroom wall—discipline, hard work, sacrifice, and teamwork.Justin, Dillard University MC Lyte Hip Hop Sisters Scholar

As my Vietnamese heritage and American transformation have indelibly shaped who I am, and as the newly found opportunities in this American democracy will undoubtedly shape whom I can become, I frequently pause to look at my eighth grade progress report as a reminder of my journey. With the lone exception of two 'B's' in English, I have continued to be a straight 'A' student throughout high school. I am frequently asked, "Was it hard for you?" Yes, I am susceptible to obstacles and still stumble into troubles and difficulties every day—in part, due to the language barrier, but also due to the many difficulties of being a teenager caught between two cultures...Thuong, Elon University - Odyssey Scholar

I developed a personal connection to the study of health sciences and neurological disorders as a result of my own diagnosis with Attention Deficit Hyperactivity Disorder (ADHD). I was dumbfounded with my diagnosis, but enthralled with the voluminous medical literature pertaining to ADHD. I read several pieces of informative material, cynically comparing my attributes and habits to the signs and symptoms of ADHD. I not only accepted my diagnosis, but felt an overwhelming sense of relief, and perhaps a bit of personal pride. Prior to having a clinical diagnosis, I had successfully developed many strategies and routines which had allowed me to achieve educational success despite having a condition infamous for disrupting academic careers. Admittedly, I was looking for anything to prove my doctor wrong—I didn't find much. What I did find, however, was a plethora of fascinating information about the pathophysiology of ADHD.Kristen, University of Richmond - Richmond Scholar

Now, I am typing this essay fifty-seven pounds lighter, captain of the tennis team, and aware that my self-confidence does not depend on what I look like or how fast I run, but rather on my acceptance that I am, and always will be, a work in progress. Occasionally, I glance in the mirror and ask myself the same question from that soggy afternoon: how did I become… this? Reflecting back to the sweat piles and heaps of chicken breast, I am reminded that hard work is never an easy process. But when I see a self-loving boy staring back at me with a proud, confident gaze, I cannot help but smile.Loren, Williams College

Kathryn Lasky's novel, "Lone Wolf," describes the life of a wolf born with a splayed paw. While all wolves are born deaf and blind, the lone wolf with the sprayed paw, had dubious odds of surviving the harsh wilderness. Forced to leave the pack, the pup was found by a bear who taught him how to survive. She inspired the wolf's own ingenuity and forced him to use his injured paw in situations that were uncomfortable and by most accounts, unimaginable. Throughout my life, I too, have been a 'Lone Wolf.' I was born with Brachial Plexus (or Erb's Palsy)—an injury that occurs when the nerves in a baby's upper arm are damaged as a result of complications during delivery...Kyrah, Xavier University (LA)

During my junior year of high school, my life imploded. My grades plummeted; I fell from being at the top of my track and field events and collapsed under the pressure of my parents to perform and peers to belong. As though through divine intervention, I was in a severe automobile accident that left me in a coma for two weeks. After being discharged from the hospital, I languor home, academically, spiritually, physically, and mentally broken. My mother, recognizing my dilemma and bordering depression, hung a small plaque onto the kitchen wall, "God, grant me the serenity to accept the things I cannot change, the courage to change the things I can, and the wisdom to know the difference." As she hammered the nail into the wall, I asked, "Mom, what is that?" My mother simply smiled and said, "We all experience difficult moments when we struggle with finding ourselves, with finding our way." Afterwards, my mother left me standing in the kitchen reading the prayer, reflecting on my life, and realizing that my challenges were not outward, but inward. Devaughn, Winston Salem State University

My mother has always taught me that our history provides important lessons—some of which should be repeated and others which should be avoided. I have attended an AME (African American Episcopal) Church for my entire life. What I learned at church, and through a variety of other sources, regarding the African Diaspora, history of the Atlantic Slave Trade, and history of the African people (the unpaid labor force that was relied upon to build the American South) was largely in conflict with the accounts taught at my middle school. While these were the type of conversations I was eager to engage in, I found my teachers more interested in my ability to recall facts. Despite preparing for exams and developing an in-depth knowledge of all the material I found that most of our tests and exams were 90 percent dates and random facts.Brittany, Gates Millennium Scholar

I, like my mother before me, play the clarinet, but I am also Drum Major for the Lake City High School Marching Band. As a 4 foot 10 inch 98 pound female, each time I step onto the field, I do so as the unlikeliest of Drum Majors. I willingly embrace the responsibility to lead others in the pursuit of perfect synchronicity, despite my desire to play the clarinet. Dr. Martin Luther King, Jr., in his sermon, "The Drum Major Instinct" said that every child is born with the instinctive desire for attention and recognition—to be a Drum Major. However, he cautions us to beware of the potential classism and exclusivism that can develop should we place a greater appreciation on the recognition of being in front of the band, as opposed to being a servant to the band.Mikayla, Gates Millennium Scholar
Ready to get started? Choose your essay need
College Admission

Applying for Scholarships

Personal Statements

Summer Programs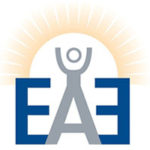 The Foundation for Ensuring Access and Equity is a non-profit 501 (c)(3) Community-based Organization (CBO).
Our mission is to provide research-based and research-responsive information and strategies to assist families, schools, and communities with making informed choices relating to college readiness, planning, and programming.Our vision is to provide the guidance and programs that will result in students and families making informed college planning and college admission choices resulting in students gaining admission into the 'right' colleges and avoiding student loan debt.
Member of NACAC | Recipient of the 2020 National School Boards Association Magna Award | Coalition for College Access CCID #97152