College Planning Boot Camp Registration (Middle School)
College Planning Boot Camp Registration (Middle School)
$299.95
College Planning Boot Camp Registration (Middle School)
Description
2-Day Virtual Middle School Boot Camp Registration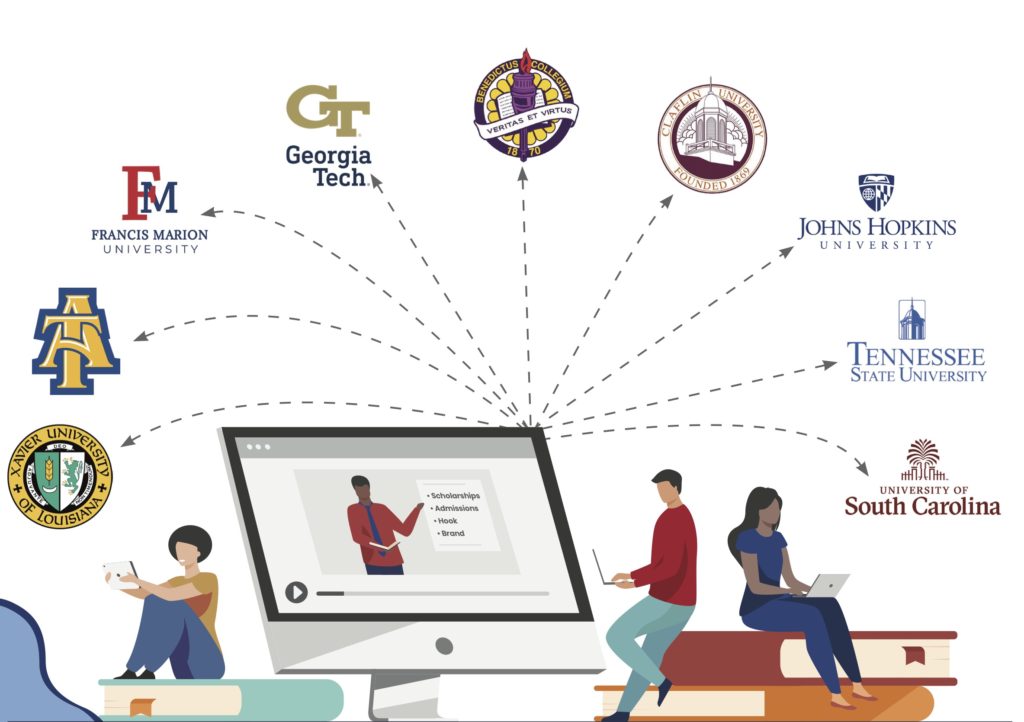 July 11 – 12, 2022 (9:00 am – Noon – AM Sessions) or (6:00 pm – 9:00 pm – PM Sessions)
Author, educator, parent, and college planning expert, Mychal Wynn, contributed to the development of the space now referred to as "college planning." In the late 90s, Mr. Wynn's groundbreaking books, "Building Dreams: Elementary Ed. Teacher's Guide," and "Ten Steps to Helping Your Child Succeed in School" sensitized teachers and parents to the importance of engaging young people in college and career conversations beginning in the primary grades.
In 2006 and 2012, Mr. Wynn and his wife, Nina, guided their sons into selective colleges and full scholarships. From 2017 – 2020, while serving as the Education Ministry Leaders of the Turner Chapel AME Church in Marietta, Georgia, Mr. and Mrs. Wynn guided students in their church into gaining admission to the country's most selective colleges and millions of dollars in institutional and private scholarships.
In 2018, Mr. Wynn wrote the most comprehensive online curriculum available for closing the college knowledge gap of students and families and providing comprehensive college planning guidance during the critical 7-year middle school through high school progression.
The guidance that we provide to students, parents, teachers, and counselors outline the same strategies that we used to guide our older son into being offered admission (together with a full need-based scholarship) to Amherst College and our younger son into being selected as a 2012 Gates Millennium Scholar and offered admission to Morehouse College. We unlock the 'hidden rules' of college admission so that students and families can develop the best strategies for pursuing each student's college aspirations, meet each family's financial need, and avoid student loan debt.
While many school districts offer middle school classes for high school credit, magnet schools, early college programs, and career pathways, parents and students are still left to develop their own plans for maximizing their school district opportunities as part of a comprehensive strategy for gaining given students an advantage in selective college admission and becoming competitive candidates for the country's most competitive scholarships.
Our college planning boot camp is an investment of time and money. However, for many students, the investment has yielded pathways into earning hundreds of thousands of dollars in institutional scholarships and being offered admission to highly selective colleges and universities. Such outcomes are not the result of a magic formula, but in how we provide students with information to guide their year-to-year actions, school-year goals, and how we inspire students to become vested in their futures.
Our 2-day live virtual college planning boot camp for middle school students is designed to guide students through grade-level appropriate activities.
Identifying gifts, talents, and personality
Researching careers
Since the online classroom is presented in 4 modules that are unlikely to be completed during the boot camp, students will have the option to continue working in the online classroom for an additional week following the boot camp.
Not all students will achieve the extraordinary outcomes that Jocelyne, the student portrayed in the video, who attended our middle school boot camp as a rising 6th grader and is now a rising sophomore in the IB Program at St. Petersburg High School in St. Petersburg, Florida. Jocelyne's older sister, who Jocelyne encouraged to join our program as a high school sophomore, has been offered admission, together with a full scholarship, to attend Johns Hopkins University. Jocelyne has risen to 'college planning expert' status as the president of our youth leadership board and creator of the "Undebatable Relatables" podcast. However, like Jocelyne, we believe that all students can expand their college knowledge, set goals for each school year, and become intentional in their college planning actions.
Our 2-day live virtual college planning boot camp is framed around a daily agenda of large group presentations by Mr. Wynn; time allocated for students to work through our online learning components; and time allocated for questions and answers to ensure that students grasp the many components of college planning and "Hidden Rules" of college admission.
Our program is all about strategy. The boot camp is an intensive 2-day experience designed to expose middle students to the importance of beginning each school year with goals across such areas as academics; developing their gifts and talents; engaging in community service; and pursuing leadership opportunities. Over the course of a student's 7-year middle school through high school progression, these strategies will result in the "body of work" to be presented to colleges and evaluating for competitive scholarships.
Requirements for participation:
A computer capable of accessing our website and Google Documents
A reliable Internet connection for accessing our online curriculum and virtual session
Note: Registration fees are non-refundable. Inquire about discounts for students who have participated in our college planning cohort program. Please review our Terms and Conditions prior to purchasing your registration.