Narrative – Test Optional Colleges (11th Grade)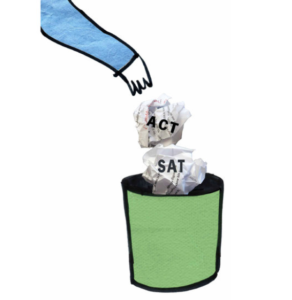 Narrative: Should I be pursuing a 'Test Optional' college? Each year, many students continue taking the SAT/ACT college admission exams well into their senior year of high school attempting to raise their test scores. However, our college planning cohort program operates on a very different timeline. We believe that the SAT or ACT scores that you achieve by June of your junior year of high school should be used to guide your college and scholarship research and that your college list should be developed based on the test scores that you have, rather the test scores that you wish for or hope to have. If you have not taken the SAT or ACT, then you definitely should review the listing of 'Test Optional' colleges to begin developing your college list.
If your scores are within range of your desired colleges or qualifying for merit-based scholarships, we advise that you may retest for a final time in July or September. Should your scores increase, then you should expand your college list.
Set up a new page in your Narrative Document with the following heading:
Name
Name of your Cohort
Narrative: Test Optional Colleges
Day Month Year
Cut and Paste each of the following writing prompts into your Narrative Document.
Writing Prompt #1 – What are your current SAT or ACT scores and percentile ranking? If you have taken the SAT or ACT, review your score report and list your scores and the percentile ranking.
Writing Prompt #2 – Based on your current percentile ranking, should you consider 'Test Optional' colleges? Based on your current SAT or ACT scores, or if you have not taken the SAT or ACT, do you believe that you should consider 'Test Optional' colleges? If you are considering test optional colleges, what schools are you currently considering and why (Note: separate your list into research universities and liberal arts colleges)? (250 – 500 words)